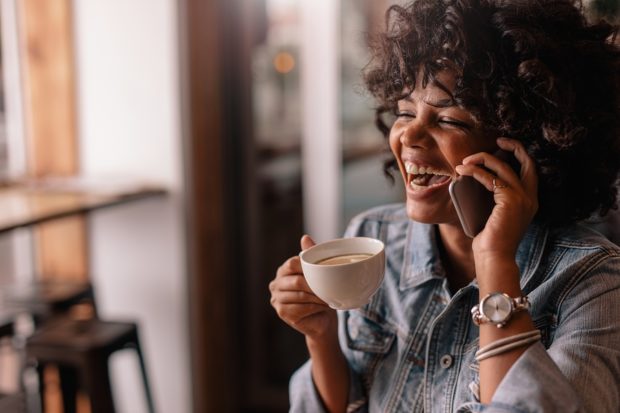 Moving can be an extremely positive experience, but one thing no one looks forward to is leaving behind friends and family. It would be nice if we could pack everyone up and take them with us, but at least modern technology makes it easier to stay in touch.
Use the tools and ideas below to keep friends and family up to speed with what you're up to in your new town.
Video Chat
Three of the most popular video chat options today are Facetime (iOS devices only), Skype and Google Hangouts. The latter option is ideal for video chats that involve people in more than two locations. Google Hangouts are also a good option since you can add a call to your Google calendar to receive reminders. All three offer great audio and video quality, and they're generally free to use.
Create a Blog
People who love jotting down their thoughts and writing about life should consider starting a blog. Free platforms like WordPress are easy to use and give you a communication outlet. Who knows? You may even build a following that expands beyond your family and friends.
Social Media
If you haven't gotten on the social media bandwagon yet a move might be the motivation you need. It's easy to spend hours delving through posts others have made as you keep up with what friends are doing. Social media platforms like Facebook, Google+, Twitter and Instagram make it easy to keep your whole network in the loop with what's going on in your life.
If the idea of sharing your activities online through social media seems a little invasive make sure to keep the settings on private or set up groups whenever possible. That way you can share information only with certain people.
Group Apps
Instead of using social media, you can keep people posted with apps like WhatsApp. They provide a messaging platform, but you can create groups within your contact list. That way you can send messages to multiple people at once without including everyone you know. These types of apps also allow you to send messages one-on-one like other instant messaging tools.
Email
Another efficient way to contact numerous friends or family members at once is through email. It's definitely the quicker replacement for snail mail, plus you can attach photos, videos and links.
Shared Photo and Video Accounts
You can work around setting up social media accounts by inviting friends and family to join a shared photo account. Flickr is a great tool for sharing photos. You can also create a shared folder through Google Drive, however, others will need a Google account to access the folder. If you prefer to take videos, YouTube is another option. You can upload videos and share them privately by inviting your contacts to view them.
Send Cards
Special occasions are an opportunity to stay in touch with cards. Holidays, birthdays, graduations, births – Hallmark has you covered with cards that express your sentiments. But don't forget to personalize it with a handwritten note.
Join an Online Book Club or Fan Forum Together
Have a friend or family member that likes to read as much as you do? Or maybe you're both huge fans of the same TV show? There are plenty of online book clubs and fan forums that you can join together. It gives you a way to stay connected and connect with others that have a similar interest.
Play Online Games Together
Online multiplayer games provide fun while giving you another way to stay in touch. Many games allow players to communicate via messaging or chat features. With some games you can even team up together to take on other players.
Give yourself more time with family and friends by letting Square Cow Movers handle the heavy lifting. Our moving services offer everything you need to get packed up and moved without all the stress.
Call us today to schedule an in-home estimate or get an instant moving quote online.
Original Source: https://squarecowmovers.com/keep-touch-friends-moving/