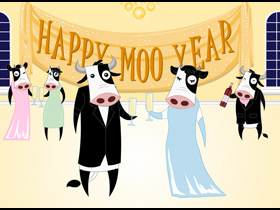 New Year's Eve is without a doubt one of the biggest date nights of the year! Couples look forward to dressing up, going out and ringing in the new year with a kiss.  New Year's Eve is also one of the busiest nights of the year for babysitters!  If you have recently moved to a new community, how do you go about finding a babysitter for New Year's Eve?
Online-We live in a technological age, many people date and eventually marry someone they met online, why not look for a babysitter? There are a plethora of websites like care.com that can help families locate a nanny or sitter.  Many websites are free, while some cost a small fee, in a similar fashion, some websites conduct background checks, while others are merely a hosting site, be sure to do your own homework.
Colleges and Universities-The local community college may have a part-time job board you can post on, or a larger university may have an early education department with an online part-time employment site where you can locate a more specialized sitter.
Community Organizations- Your local school, church, or YMCA may have a list of approved sitters to recommend, it might be worth it to call and find out.
Happy Moo Year!