In Texas, we're known for our hot summers, but during wintertime the temperatures can do a complete 180. Here in Austin, in November average lows can dip down 51° F and next month it drops even further to just 42° F. Unfortunately, not everyone has an easy time keeping warm when it's cold out.
Every year thousands of children outgrow their old winter coats and aren't sure where their new one will come from. Square Cow Movers is teaming up with the Junior League of Austin to make sure no kids go without a coat this winter, and you can help too!
What is Coats for Kids?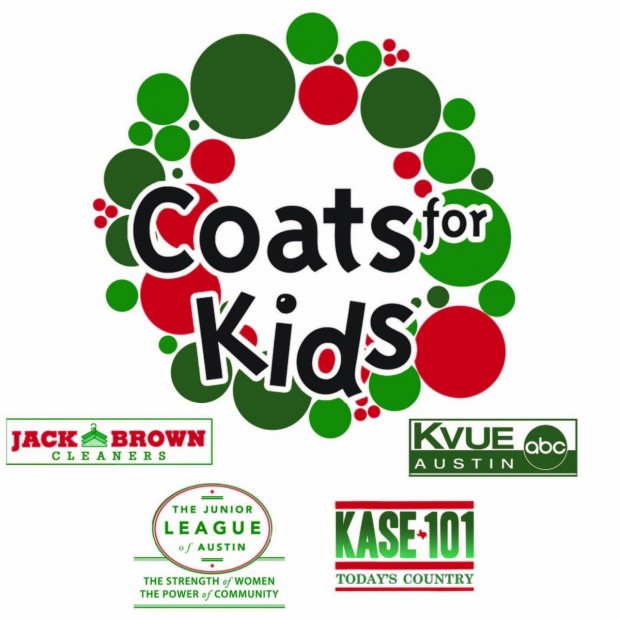 All over the country different organizations hold Coats for Kids events. The mission is simple – to gather enough new and gently used coats to make sure no child is left out in the cold. Local businesses and schools serve as donation centers and community members come together to donate thousands of coats for kids in need. A team of volunteers then works to organize all the donated coats and get things ready for the big Distribution Day.
In the capital city the Junior League of Austin has been sponsoring the Coats for Kids drive for 28 years. The JLA works year-round to make a positive impact in the Austin community, and the Coats for Kids drive is one of their longest running efforts to date.
How You Can Help Coats for Kids
Square Cow Movers is helping Coats for Kids out by putting our moving trucks and bovine movers to good use. Like last year, we'll be picking up coats from different donation centers and bringing them to the Palmer Event Center before the big Distribution Day. Want to help out too? There are plenty of opportunities to get involved with Coats for Kids.
Donate a Coat or Two
Starting November 17th you can drop off a coat at one of our locations or any of the local Jack Brown Cleaners. Local schools will also be participating in a coat drive competition from November 7th – December 5th. This is a great opportunity to get the whole family involved in a worthwhile charity.
Organize a Coat Drive of Your Own
If you want to do more than donate a coat or cash to the cause the Junior League of Austin invites you to put on a drive of your own. Businesses, churches, neighborhoods and more can get together to bring attention to the event with their own mini-drive. Just keep in mind that coats need to be dropped off by December 10th.
Volunteer
Distributing tens of thousands of coats is no small task, and it has to be done all in one day. Without volunteers Coats for Kids just couldn't be the success it is year after year. Once the coats have been collected there's a huge undertaking to get everything ready for Distribution Day. This is when children and their parents will come by the Palmer Event Center to pick out a coat. In years past, over 35,000 coats have been given out on Distribution Day.
Volunteers are needed for sorting, organizing and arranging all the coats several days before the big event. Help is also needed on Distribution Day to make sure things go smoothly. We need all the help we can get, but the Junior League of Austin says on Distribution Day there is a particular need for anyone that speaks Spanish or knows sign language.
Your help will ensure that thousands of local kids stay warm this winter. If you have any questions about how you can help contact the Junior League of Austin for additional information.
Original Source: https://squarecowmovers.com/help-square-cow-movers-gather-coats-for-kids/