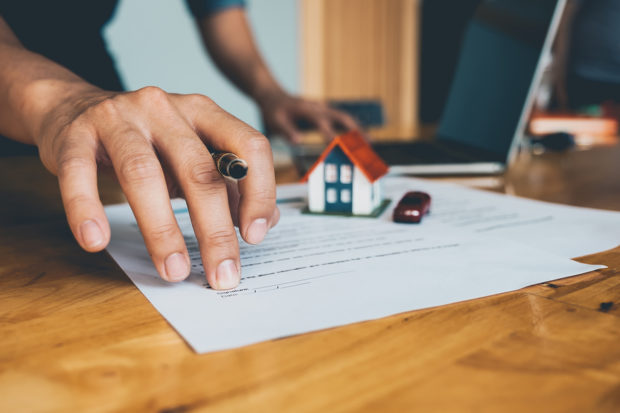 No one ever wants to be in the position of breaking their lease, but sometimes life gets in the way of our best efforts. Each state has their own legal regulations regarding what happens when someone breaks a rental agreement. In Colorado, both landlords and tenants have rights that provide protection under state law.
If you're moving to Colorado here are some things you need to know before signing a lease.
What Constitutes Breaking a Lease in Colorado
There are literally dozens of ways to break a lease, but most of the time it's a minor infraction that largely goes unnoticed. However, there are a few cases where it can become an issue:
If you leave before your lease term is up without paying the remainder you owe that's considered a breach of the agreement and your landlord can take legal action.
If you fail to follow other major specifications in the lease agreement it may also be considered a breach of contract. An example would be getting a pit bull, which is illegal in some areas of Colorado.
Legal Repercussions of Breaking a Lease in Colorado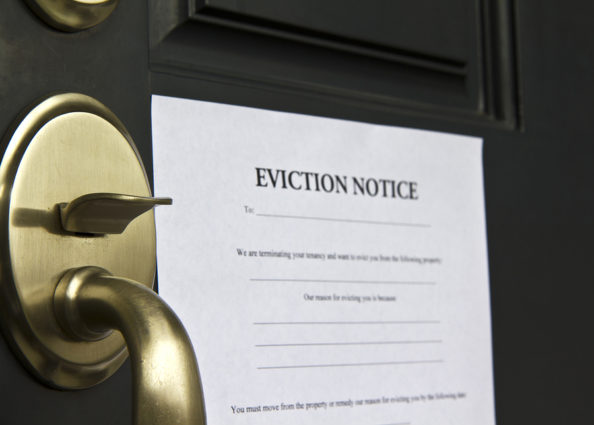 Colorado law dictates what steps can be taken when a renter breaks a lease. Here are three common lease-breaking scenarios and how a landlord will likely react.
Failing to Pay Rent
When payment is the issue, Colorado Rev. Stat. § 13-40-104(1)(d) states that landlords must give the tenant three days notice to pay the rent before an eviction lawsuit is initiated.
Renters that fail to pay rent after breaking their lease could also wind up in court. Landlords have the right to initiate a lawsuit in small claims court to recoup the lost rent.
Continually Breaking Lease Clauses
Colo. Rev. Stat. § 13-40-104(1)(e.5) states that if a renter continually breaks clauses in their lease agreement the landlord can issue an unconditional quit notice that requires you to vacate immediately.
Moving Out Early – With Notice
If you notify your landlord that you have to leave before the lease is up they are usually required to mitigate the damages by trying to find another renter as quickly as possible. You should also help mitigate damages by giving your landlord as much advance notice as possible and assisting in the search for a new renter.
Most renters are happy to help since you'll be responsible for the payments and the landlord's related expenses until another suitable renter is found. There could also be lease break fees to pay. The security deposit may be used to cover the cost of rent, fees, and expenses in some cases. You'll also want to provide assistance because if your landlord reports the contract breach your credit score could be negatively impacted.
A Note About Subleasing in Colorado
When you sublet to avoid breaking your lease there are a few things to keep in mind. The first is that the lease may specify that the renter cannot sublease the property. Always get approval from your landlord before subletting or you may still be in breach of contract.
There's also another option that's often better than a sublease. An assignment of lease is almost always the better option because all obligations are transferred to the new tenant.
When You Can Legally Break a Lease in Colorado
There are a few instances when Colorado law allows a tenant to end a lease early without actually breaking the contract and suffering repercussions.
Military Activation
No matter where you live, if you're a member of the uniformed services and are activated for duty in another country or get reassigned to another station you can legally break your lease. All military members are protected by the Service members Civil Relief Act, 50 App. U.S.C.A. §§ 501.
Living Conditions Are Unsafe
Anytime a landlord violates the local or state health and safety codes you have the right to leave. In these cases, the landlord is in breach of Warranty of Habitability. This is considered a "constructive eviction" since the landlord failed to provide safe living conditions that required you to leave. Colo. Rev. Stat. § 38-12-507 outlines the procedure renters must take to legally leave before the lease is up.
The Landlord Breaches the Contract
If your landlord tries to increase the rent before the term is up or violates the lease in another major way you may be able to get out of it without penalty.
Victim of Domestic Violence
Victims of domestic violence are also protected by the law if they have to move before their lease is over. Colo. Rev. Stat. § 38-12-402 states that you can terminate a lease early if domestic violence has been reported to the police.
The Landlord Violates Your Right to Privacy
If your landlord repeatedly violates your right to privacy it can also qualify as constructive eviction. Examples include repeatedly entering the home without notice, removing doors, and changing the locks.
Getting Legal Help After Breaking a Colorado Rental Lease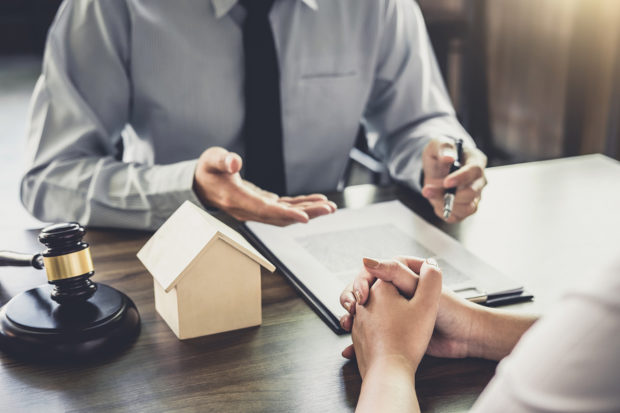 No matter what, it's extremely important to read every word in the lease before signing. If you have to break your lease there are resources that can help you with the legalities. These organizations are focused on helping renters protect their rights and making sure they're not treated unfairly.
HUD
If you feel like you're being discriminated against the U.S. Department of Housing and Urban Development (HUD) can help.
Local Housing Authority
Cities and counties throughout Colorado have local housing authorities that are tasked with helping renters find resources. There are also a variety of housing programs that can answer questions and provide assistance.
Need help moving in Colorado? Looking for local moving services so you can focus on finding a home and deciphering the lease? Then Square Cow Movers can help!
Our business is based on providing exemplary customer service so your moving experience is positive from start to finish. See why hundreds of clients in Colorado and across the U.S. have given us a 5-star rating!