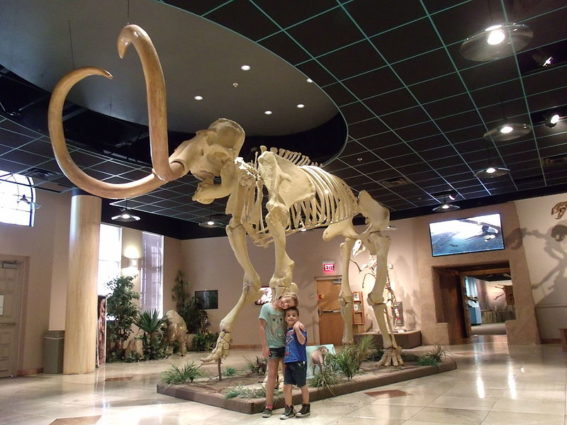 After moving to Phoenix you're probably looking for some fun things to do with the family. But a move can be an expensive endeavor that leaves less money in the entertainment budget.
Good thing there's tons of free family fun in Phoenix! We love to get out and about with the Square Cow Moving family every chance we get. Here are some of our top picks for free family activities in the Phoenix area.
Take a Scenic Drive Down Apache Trail
One of the most popular free activities in the Phoenix area is to take a drive down Apache Trail. It offers amazing views of everything you'd expect to see in Arizona – mountains, canyons, rock formations, lakes and cacti. However, it's best to drive the trail when it isn't windy and the temperatures are moderate.
Splash Around at a Splash Park
In Phoenix it's no secret summers are hot. The Parks and Recreation Department is helping locals and visitors beat the heat by building more splash parks throughout the city. Typically, the splash zone is a small portion of an existing park that has fountains you can run through and playground equipment that sprays water. In total there are 45 splash parks, many of which are free to the public.
Watch Professional Athletes Practice
Football fans that are new to Phoenix will love that they have a hometown team. Even better – you can watch the pros for free during open practices. The free gridiron action happens every year about a month before the season begins.
Like hockey more than football? You can also watch the Arizona Coyotes hockey team during free pre-season open practices and practice games.
Get Serenaded by the Symphony at Free Outdoor Concerts
All year long you and your kids can enjoy live symphony music for free. The Glendale Summer Band has free outdoor concerts in June and July, Glendale Community College holds open concerts in the fall and winter. And throughout the year the Chandler Symphony Orchestra has free outdoor performances.
Visit the Phoenix Art Museum on the Second Weekend of the Month
Discount Tire is sponsoring a free family weekend at the Phoenix Art Museum every month in 2018. On the second weekend of the month you and your kids can enjoy art as well as hands-on activities, tours, scavenger hunts and live performances at no charge.
Visit the Arizona Museum of Natural History on the First Sunday of the Month
The Arizona Museum of Natural History is another awesome Phoenix museum that offers free family fun. On the first Sunday of the month the museum is free for all visitors. You'll get to learn about the state's terrain, the dinosaurs that roamed the land, discoveries made by the Arizona Archaeological Society and much, much more.
Play With Lifesize Trains and Stagecoaches
Arizona was a part of the push westward, which means the railroad played a major role in the state's growth and development. The McCormick-Stillman Railroad Park gives kids and adults a hands-on look at how the railroad helped shaped Arizona. Kids will enjoy touring real train cars, watching the model railroad and playing at one of two train-themed playgrounds.
After visiting the McCormick-Stillman Railroad Park swing by the Wells Fargo Museum to experience what it's like to ride in a replica stagecoach. There's also an authentic stagecoach on display and working telegraph that sends messages.
Take a Tour of the Cerreta Candy Company
Your kids will be begging you to take them to Cerreta Candy Company for a free tour of the facility. Families can take a guided tour to find out how the family-owned company makes such sweet confections. You may even get a few free samples to try.
Want to spend less time moving and more time having fun with your family? Square Cow Movers offers affordable, reliable moving services in Phoenix. We can come out and provide an accurate on-site estimate and our moving team will help you with all the logistics. Give us a call today or use the online form to get an instant moving quote!
Original Source: https://squarecowmovers.com/free-family-fun-phoenix/