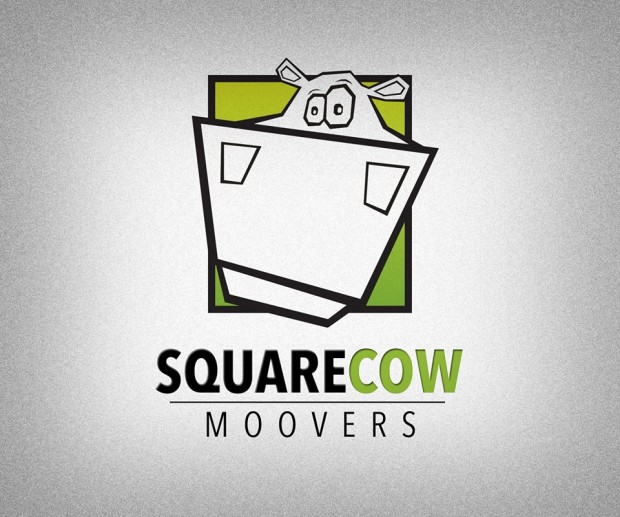 The "Square" in "Square Cow"
The name Square Cow Movers is a bit of a mystery, and we like it that way. A little silly, a little fun, a little quirky and a lot of character, our name helps us to stand out from the rest of the herd. Our name represents the gold standard we have set for ourselves and the moving industry as a whole. And today, for a bit of fun and a lot of truth, we want to unpack the "Square" in "Square Cow."
• Always #1 on this list – We are fair and square. Our pricing is transparent, as are our services and our policies.
•Moving boxes are square. We move a lot of boxes. It makes a lot of sense. Right?
•Back to the "fair and square" thing – Unlike other moving companies, we do NOT have any fees, surcharges or taxes hidden in our pricing. As a matter of fact, here is how our straightforward pricing works:
 We charge by the hour with a minimum of 3 hours.
You can customize the service to your needs by hiring an extra truck or extra guys.
The most common combination is 1 truck and 3 guys.
We don't have a fuel surcharge or charge by the mile.  We compensate for our time by starting the clock when our truck leaves the office that is the nearest to your location.  The clock stops when the last box is unloaded off the truck.
We know that traffic and life happens, so for local moves we cap the amount of travel time between our office and your home at 30 minutes.  This means that if for a local move it took us 42 minutes to get from our office, to your home, we would only count it as 30 minutes.
A great illustration of how this works is a recommendation we saw on a local neighborhood forum.  Someone needed a piano moved and we were the most affordable option, because the piano was moved locally, the family only had to pay for the 3 hour minimum (plus truck and guys).  Other local piano moving options were not as affordable because there were extra charges for the piano, or a heavy item charge, or oversize item charge.
If you purchase packing supplies from us, like boxes, we do have to include tax on these materials as mandated by state law.  However, we do not have any fees, surcharges or taxes for our moving services.
Squared Away 
Many moving companies will take half your money up front.  For local moves, we don't take payment until the move is completed.  Moving is an expensive endeavor and we want to make the transition as easy as possible for our clients, including payment.  We accept cash and all major credit cards except for American Express.
For long distance moves we will give you an exact quote.  A long distance move is even more stressful than a local move.  Having an exact price upfront helps your budget and prepare for this big change in your life.  The price of your move, won't move once we reach our destination.
Many other moving companies will charge for longer moves by weight. There are so many variables when it comes to weight: Is the weight of the truck is factored in?  Was the truck weighed on an empty tank or a full tank?  We believe in giving our clients a straightforward price.
For long distances moves, we don't take any money until the client is loaded, then we accept half after they are loaded and the other half once the move is complete.
Our reputation for being ethical, honest and hardworking is worth more to us than a few extra bucks. We know that moving is a stressful time. Your family is being uprooted and your possessions transported, so you want to work with someone that you can trust. Knowing the shape of things (get it? like a square) means that there are no surprises and our clients have the peace of mind that we are going to get everything squared away before we consider getting paid. Just another reason we are proud to be Square Cow Movers, your fair and square moving solution.
Original Source: https://squarecowmovers.com/fair-and-square/