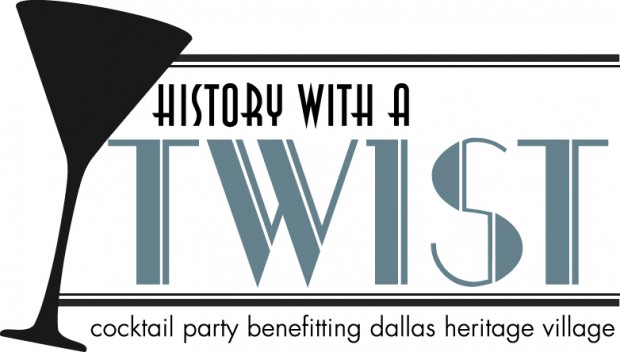 What is History with a Twist you might ask? Only the coolest thing since sliced bread. Well, technically the time period "History with a Twist" is portraying comes before the invention of sliced bread in 1928. If you want to be really precise the prohibition era, which is the time period interpreted during "History with a Twist" spans the years between 1920 and 1933. So one could say that sliced bread and "History with a Twist" are both cool and occur at roughly the same time.
Do you remember grade school field trips to the local historic site? Dallas Heritage Village is a well-known historic town located in Old City Park in Dallas, Texas. A collection of 19th century pioneer and Victorian homes and commercial buildings make up this museum which represents the period from 1840 to 1910. Visiting Dallas Heritage Village has been a staple for school groups throughout the years. Families and children love the historic village which comes complete with a general store, school house and even a post office.
But what happens to Dallas Heritage Village at night? And what if only adults 21 and up were allowed in? Oh yeah, and what if there was alcohol involved? History with a Twist is unlike any other school field trip or visit to a historic site. Experience history in a very different way in the relaxed environment of this special event raising funds for educational opportunities for tens of thousands of children, families, and adults that visit Dallas Heritage Village each year.
History with a Twist is the result of a partnership between the mixologist Michael Martensen and Dallas Heritage Village to celebrate classic American cocktails. This fundraising event begins at 7 PM on Saturday, April 26th. Visitors are encouraged to come dressed in vintage attire from the Prohibition era and the early twentieth century. Dallas Heritage Village staff even put together a Pinterest board so visitors could gather costume inspiration for the cocktail party: http://www.pinterest.com/dhvillage/history-with-a-twist/
Refreshments at this event include classic American cocktails and heavy hors d'oeuvres. Live period Jazz music will be provided by The Singapore Slingers. Partygoers can document their costumes and this fun occasion at a photo booth. A silent auction with fine dining and wine packages will also help to raise money for this non-profit. Antique cars will help set the scene for an evening back in time. Enjoy a historic evening strolling through Dallas Heritage Village while sipping cocktails and listening to live Jazz music.
For more information and to purchase tickets visit the Dallas Heritage Village website: http://www.dallasheritagevillage.org/Event_Detail.aspx?EID=669
Image Source: yourwhiterock.dallasnews.com/2013/05/06/michael-martensen-mixes-it-up-with-dallas-heritage-village-for-new-signature-fundraiser-history-with-a-twist-a-celebration-of-american-cocktails
Original Source: https://squarecowmovers.com/dallas-heritage-village-presents-2014-history-with-a-twist/