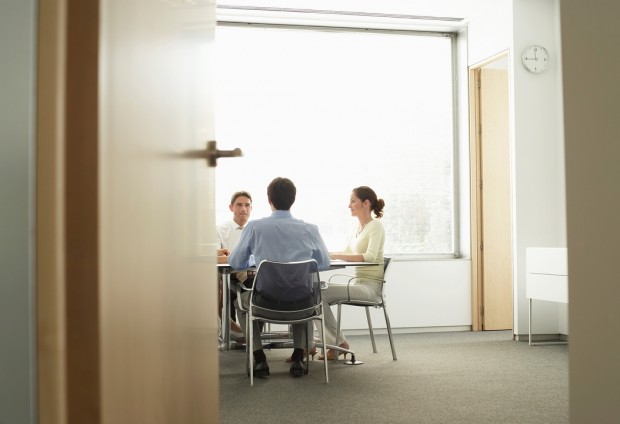 It's no secret that Austin has been pegged as one of the next biggest boom towns. Austin is home to many technology companies and is a center for growth in this industry. The city is also known to have a friendly atmosphere for entrepreneurs and growing businesses. Many start-ups, freelancers and consultants work from home to keep costs low. While working from home or the corner coffee shop has its perks, sometimes the distractions and isolation of working solo can slow workflow. There are several coworking spaces and communities in Austin to help you get out of that pajama-wearing rut or help you connect with other like-minded companies and people.
About Coworking
The coworking options in Austin are diverse, from spaces where you can simply rent a desk or room to work to entire communities centered around shared themes, ideas or industries. For example, Posh Coworking is a community for women, while Capital Factory is geared toward startups. Someone may choose to use a coworking space so they have a private office space to work in quiet or to have access to a large conference room where they can meet with clients they may wish to impress. The variety of coworking spaces in Austin also means that you should be able to find a location that works for you. The benefits of coworking include: networking, mentoring/ mentorship opportunities, finding project collaborators, or simply someone to have lunch with or go to an after work happy hour with. Becoming a part of a coworking community can help lead to more sales and help you connect with likeminded people.
Vuka Austin
411 Monroe St W
Austin, TX, TX 78704
Capital Factory
701 Brazos St
Austin, TX 78701
Conjunctured
1309 E 7th St
Austin, TX 78702
Perch Coworking
2235 E 6th St
Austin, TX 78702
GoLab Austin
621 E 6th St #200
Austin, TX 78701
Chicon Collective
301 Chicon St
Austin, TX 78702
The Collaboratory
407B E 6th St #200
Austin, TX 78701
Public School
1021 E 7th St, #102
Austin, TX 78702
Opportunity Space
2125 E Cesar Chavez St
Austin, TX 78702
Center61
2921 E 17th St #4
Austin, Texas, 78702
Posh Coworking
3027 N Lamar Blvd #202
Austin, TX 78705
Make Shift Austin
8204 N Lamar Blvd
Austin, TX 78753
Link Coworking
2700 W Anderson Ln #205
Austin, TX 78757
Tech Ranch
9111 Jollyville Rd #100
Austin, TX 78759
Tech Shop
120 Sundance Pkwy #350
Round Rock, TX 78681
The Cost of Coworking
Many coworking sites will offer a free trial for a day or an afternoon or may even sponsor a day out of the month or week where interested parties can come check out the space and the community. You can pay for a coworking space by the day or week or subscribe to a monthly membership. Prices vary from around $15 to $500.
Whatever your industry, focus, location, personality or business needs you can find a coworking space in Austin that is right for you!