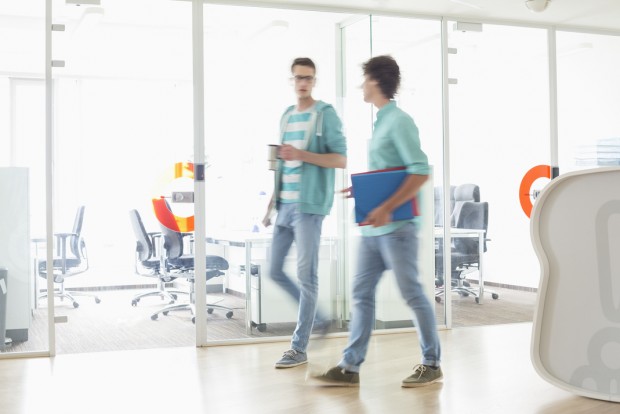 There are many upsides to working from home: no commute, no traffic, wearing whatever you want, fewer work-related expenses like less money spent of fuel, car maintenance, work clothes and lunches out. Remote workers often have more time and autonomy to create effective schedules that allow them to be both productive and enjoy a great work-life balance. However, some of the downsides to working from home include: burn out, less interaction with others, struggling with motivation, and an overwhelming need to escape the monotony of your home. Co-working spaces are a great option for remote workers who want to become more focused, accountable, get out of the house, have a place to meet with clients, interact with other human beings, or have a reason to put on real pants. There are several great co-working spaces in Houston. Let's explore a few!
Start Houston
1121 Delano St
Houston, TX 77003
(281) 407-4731
Located East of Downtown Houston, Start Houston caters to designers, developers, freelancers, entrepreneurs, employees and thought leaders in the technology space. Start even has an invest network which seeks to connect technology start-ups based in Houston with investors.
TXRX Labs
205 Roberts St
Houston, TX 77003
(832) 656-9413
TXRX is a large 30,000 square foot facility in the East End District dedicated to makers, inventors, tinkerers, artists, crafters, and coders. This non-profit Hackerspace offers work space and lab space and classes ranging from sewing to woodworking to soldering and 3D printing.
Platform Houston
5504 Morningside Drive
Houston, TX 77005
(832) 538-1441
Platform Houston, located in Rice Village, can meet large needs like a conference room or small needs like a place to work that is a step up from the coffee shop. This welcoming community has members from various backgrounds — from tech start-ups to writers and artists.
Houston Technology Center
410 Pierce Street
Houston, TX 77002
Johnson Space Center
2101 Nasa Pkwy, Houston, TX 77058
4800 Research Forest Dr.,
The Woodlands, TX 77381
(713) 658-01750
The Houston Technology Center has three different campuses in the Houston area. Described as the largest technology business incubator and accelerator in Texas, HTC is dedicated to all things tech. HTC is focused on entrepreneurs within several in the following sectors: energy, information technology, life sciences, nanotechnology, and NASA/aerospace.
Twin Flames Properties
4707 Eigel Street
Houston, TX 77007
(713) 867-980
Twin Flames Properties is more of a straightforward office space and less of a community like some of the other options, but one of the offices may meet your needs.
There are several co-working spaces in Houston that can provide you with a place to work, a community to grow with, an opportunity to mentor other entrepreneurs, or just an excuse to get out of the house. Which co-working space would you move in to in Houston?
Original Source: https://squarecowmovers.com/coworking-options-in-houston/