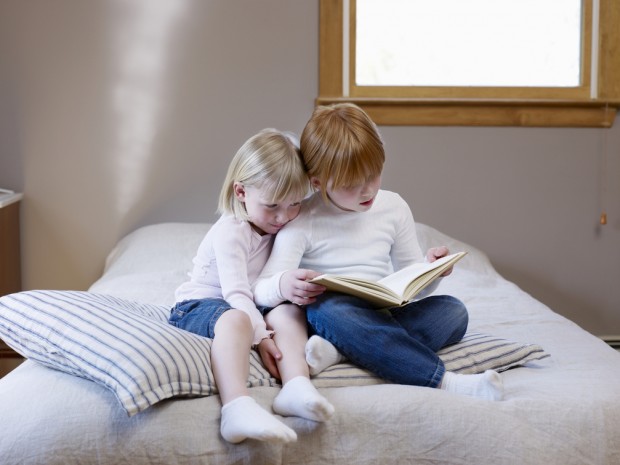 There are plenty of Christmas stories out there about reindeer, snowmen and elves, but what about the cows?  Don't worry, there is a market for cow-themed Christmas stories and we've got it covered.  When your little ones tire of Twas the Night Before Christmas and The Nutcracker, read one of these awesome Christmas cow books to them, these tails are perfect for calves.
Santa Cows – This parody of Twas the Night Before Christmas features a sky full of udders and other silly details like cows coming down the chimney to play baseball with a pizza-eating TV-watching family.
When Cows Come Home For Christmas – In this goofy tail too many cows come home and Moosha gets stuck right in the spot where the Christmas tree should be.  What will the cows do?
Josefina, The Christmas Cow: A Tale of Hope and Faith – The main character in this book is a cow, but she isn't a large cow that moos.  Josefina is a small china cow that resides on the mantle of a family's home.  She watches this family grow throughout the years, until one Christmas no one comes.  What will Josefina do?
Room for a Little One – Ok, so the main character of this story isn't a cow, it's an ox, but 4-legged heroes are our favorites.  Kind Ox makes room for different visitors to his stable from a stray cat to a special little one.
Minnie and Moo : The Night Before Christmas – Our protagonists Minnie and Moo reenact Twas the Night Before Christmas to find where the farmer hid the presents.  Eight sleigh-pulling chickens and a red-nosed rooster help the cows out.
Millie in the Snow – Mille has just started her position as the mail cow during the very busy Christmas season.  On her way home on Christmas Eve, Mille gets lost in the snow.  Will she get the presents back to the farm on time?
The True Gift – This heartfelt story chronicles Lily and Liam's yearly visit to their grandparents farm.  Liam makes a special sacrifice for a lonely white cow.
Who is Coming to Our House? – A story told in rhyme about some animals (including a cow) who clean their stables for a special visitor.  While the cow is not the main character in this book, we think it's ok for the cow to share the spotlight in this particular story.
We hope you enjoy some of our favorite cow tails!
Original Source: https://squarecowmovers.com/christmas-cow-books/