Thinking of moving to Austin? Well, you are not alone. Austin has once again claimed the top spot on Forbes list of fastest growing U.S. cities for the third year in a row. The news comes as no surprise to the locals that have watched their city population steadily swell over the last decade.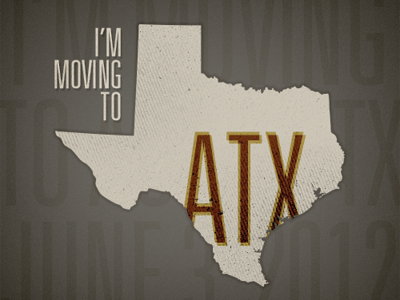 Factors That Determine the Fast Growing Cities
Forbes determined which cities had the fastest growth rate by using 6 metrics that measured population and economic data of the 100 largest Metropolitan Statistical Areas (MSAs).
Estimated rate of population growth for 2012
Estimated rate of population growth for 2013
Rate of job growth in 2012
Rate of gross metro product growth for 2012
Federal unemployment data
Median salaries for college-educated workers
The data used to identify the top 20 MSAs was provided by the federal government, Moody's analytics and Payscale.com.
Austin Population and Economy by the Numbers
Here's what Forbes found when they took a look at the Austin MSA population and economy.
Population growth for 2012: 2.8%
Population growth for 2013: 2.7%
Rate of job growth for 2012: 3.1%
Economic expansion for 2012: 6.3%
Unemployment: 4.9%
Median Salary: $63,200
But it wasn't just the impressive numbers above that make Austin such an attractive area. Business owners say they are also moving their operations to the capital city because of the hard-working, intelligent base of workers and the relaxed atmosphere of the city overall.
Other Texas Cities Are Seeing Serious Growth
Clearly the Texas economy, which is doing decidedly better than the nation as a whole, is a big factor in where people are looking to live these days. The state dominates the top 10 list of fastest growing cities this year.
2nd – Houston, TX
3rd – Dallas, TX
4th – Raleigh, NC
5th – Salt Lake City, UT
6th – Seattle, WA
7th – Provo, UT
8th – Phoenix, AZ
9th – San Antonio, TX
10th – Portland, OR
In the current economic situation people are much more willing to pull up stakes and move where the work is. As far as attracting business goes, the state of Texas has plenty to offer including no state income tax, a business-friendly regulatory environment and robust labor market.
Don't forget to swing by and say hey to Square Cow when you get to town!
Original Source: https://squarecowmovers.com/austin-is-americas-fastest-growing-city/