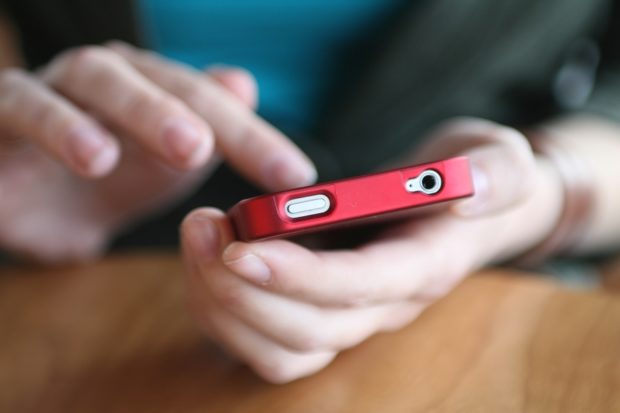 At Square Cow Movers we leverage technology to make our moving services as productive as possible and improve customer relations. Lately, we've noticed many of our clients are doing the same thing in their neighborhood. In the Internet of Things (IoT) era everything is moving online and going mobile, even how we interact with our neighbors.
There's a lot of talk these days about how people are closed off in their homes, but in reality there are more ways than ever to get to know your next door neighbor even if you aren't in the same room. Here's a closer look at five apps that are designed to help neighbors meet, connect, communicate, share and coordinate community events.
Nextdoor
Supported Platforms: Android, iOS
Cost: Free
What It Does: Nextdoor is the premier app for neighborhood correspondence. The Nextdoor app provides a private social network exclusively for the members of a neighborhood. (You have to provide proof of your legal residence to join a specific neighborhood.) The members of a Nextdoor group can share information about neighborhood activity, create event invites and even inquire about local service providers their neighbors have used in the past.
The neighborly social media platform also helps neighbors share or sell items they no longer need. You can create a post for everyone in the group to see or message a neighbor directly.
Nextdoor focuses on creating a safe, friendly environment for neighbors to build their communities, post items up for grabs, share news of a break-in or even just find a recommendation for a babysitter. That's why it's considered by many to be the best neighborhood app available today.
Lotsa Helping Hands App
Supported Platforms: iOS/Apple, Microsoft, Android
Cost: Free
What It Does: If a neighbor's health takes a turn for the worst, others who live nearby often want to help out. Neighbors are a huge help to caregivers because of their close proximity. Many neighbors are also trustedfriends who can keep an eye on your house if treatment is needed in another location.
Lotsa Helping Hand's app allows you to create what's called Care Communities using your computer or mobile device. Friends, family and neighbors can sign up for tasks and access calendars that note when the organizer/caregiver needs help. There are also communication tools so users can send words of love and encouragement to a neighbor in need.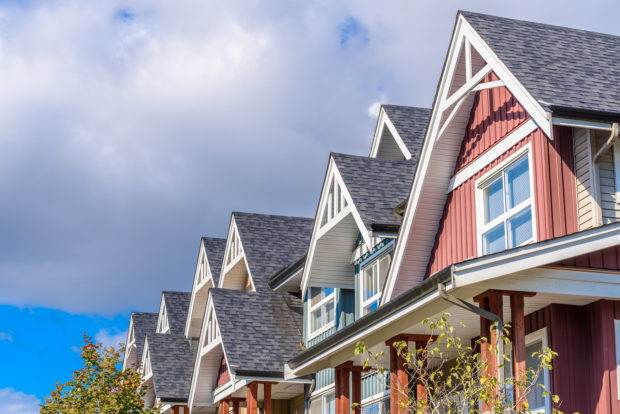 Ring Neighborhoods (and ICE Blackbox)
Supported Platforms: Android, iOS
Cost: Free
What It Does: The ICE Blackbox app used to be the primary resource for keeping tabs on your neighborhood and reporting suspicious activity for other neighbors to see. Now safety conscious residents have another app that can protect against property crime.
Ring has been making neighborhoods safer one house at a time since 2012. Now the company is taking security a step further by giving neighbors a communication platform with their Neighborhoods app (which was previously a feature on the Ring app). Ring is touting the app as a new type of neighborhood watch program.
With Blackbox users take a video or picture of suspicious activity with their phone. On the Ring Neighbors app the shared surveillance footage comes from Ring camera doorbells. Users can share videos anytime there's an attempted robbery, theft or something that looks out of place. Alerts are sent to others in the neighborhood in real time so they can be on guard. Local law enforcement agencies are also joining in to keep users posted.
Each Neighbors app user can define the area around their home for receiving alerts and connecting with neighbors. The user can then share the alerts with others if they want. Additionally, the Ring News Team keeps neighbors in the know about road closures, fires and other issues.
HOA App
Supported Platforms: Varies
Cost: Free (minus the HOA fees)
What It Does: If you're part of a Homeowners Association (HOA), then the management group may have created an app specifically for your association. It's becoming more common these days for HOAs to create their own private apps where homeowners can stay up-to-date, access community calendars, learn about events and connect with one another.
ioby
Supported Platforms: Online platform
Cost: Free
What It Does: Connect with neighbors to support local causes and foster positive change on your block using the ioby app. It's what's known as a crowdfunding platform. The goal of the ioby app is to bring people together to complete neighborhood projects as well as generate awareness about neighborhood needs.
Users can either start a neighborhood project or find projects to join. Some projects are looking for hands-on volunteers while others simply need funding or donations. With ioby you'll get to meet your neighbors and feel good about giving back.
At Square Cow Movers we treat all of our clients like neighbors. Call today to learn more about our across town, interstate and long-distance moving services!
Original Source: https://squarecowmovers.com/5-best-apps-connecting-neighbors/