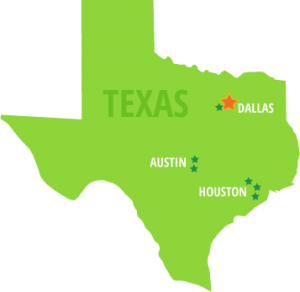 Moving Areas and Surrounding Areas:
Pearland, Clear Lake, League City, South Houston, Webster, Pasadena, Kemah
Phone
Click to call and schedule a quick and easy in-home estimate!
About This Location
THE PEARLAND MOVING COMPANY LOCALS CAN TRUST
Square Cow Movers proudly provides a full suite of moving services in Pearland and the surrounding areas! Whether you're moving to Clear Lake, League City, Galveston or just down the road, we have the skills and knowledge to get you there safely.
There's no type of residential move we can't handle. Townhomes, luxury apartments, new homes, subdivisions – if you're living there we can move you there. Not only are we your residential movers, we also offer specialty services. We're you're go-to long-distance, pool table and piano movers in Pearland, TX.
Our team includes local movers in Pearland, TX who are familiar with the terrain, the roads, the weather, the…well, you the get the idea. Whether it's looping around the beltway or in the stop-and-start traffic of IH 45, we know how to move your things safely and efficiently. Moving down the street or moving across the country, our mission is to provide a safe, stress-less moving experience for you and your loved ones.
Is Your Business Relocating in Pearland?
If your business needs an excellent, trustworthy and timely moving solution, Square Cow Movers would love to be your Pearland movers! We're one of the few moving companies in Pearland that can handle both residential and commercial moves.
If you need movers in Pearland or the surrounding areas give us a shout!
For more information about how awesome we are, check out our transparency and trust policies. Below, please find a complete list of moving services we offer in this area. We look forward to serving you!
If you need Pearland Movers you can rely on, get an instant moving quote online or schedule an in-home estimate. We won't let you down!
Services Provided
Intra state moving (within TX)
Commercial moving
Loading rental trucks/Storage Vaults
Retirement community moving/packing
Storage needs
Fine Art
Unpacking services
Inner house moves (bedroom suite moved from upstairs to the downstairs)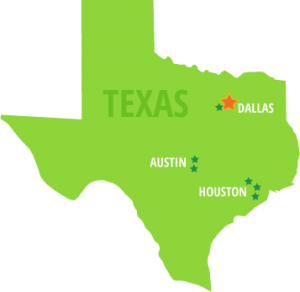 Want an Instant Quote now?
Click Here Have a question? Fill out the form below.
Moving FAQs
Are There Good Schools in Pearland, TX?
The schools in Pearland are fantastic! It's one of the reasons our Pearland movers are so busy. GreatSchools.org, the same group that provides school ratings for Realtor.com, has given Pearland schools an overall rating of 9 out of 10.
There are 23 schools inside the Pearland Independent School District (PISD), and a number of them have received the coveted 10 rating. The top-rated schools include Silverlake Elementary, Shadycrest Elementary, Silvercrest Elementary and Alexander Middle School.
Which Neighborhoods in Pearland Are the Best for Families?
Pearland as a whole rates as one of the best places for families in the entire Houston metro. In fact, Pearland was recently ranked one of the top 10 most family-friendly cities in the country. Within the city itself there are a number of great neighborhoods kids and parents will love.
As one of the busiest Pearland moving companies in the area, our movers get to see a lot of different neighborhoods. Some of our family-friendly favorites include:
Silverlake
Southern Trails
Shady Creek Ranch
This is just a small sampling of all the great family-friendly neighborhoods in Pearland. For more information on the area give us a call!
What is There to do in Pearland for Fun?
Where do we start! Pearland has a lot to offer no matter what you like to do for fun. Houston is just 17 miles away for people that enjoy major league sporting events, art exhibits and museums. But you don't have to go far for great shopping, dining and entertainment, because it's all there in Pearland.
Go disc golfing with your dog in Centennial Park.
Or go disc golfing at Shadow Creek Ranch Disc Golf.
Step back in time at the Gulf, Colorado and Santa Fe Railroad Depot.
Test out equipment and play with fish at the massive Bass Pro Shop.
Enjoy light hiking and biking at the Shadow Creek Ranch Nature Trail.
Go swimming at 288 Lake.
Light up the night at Lunar Mini Golf.
Catch the latest show at Kids' Backporch Productions.
And don't forget – we're also pool table movers in Pearland so we can bring the fun to your house!
Which Zip Codes Are Encompassed in Pearland?
Currently there are eight zip codes in Pearland: 77584, 77581, 77588, 77047, 77089, 77583, 77511, and 77578.
The two zip codes with the most coverage are 77581 and 77584. Small portions along the edge of the city are covered by the other six zip codes.