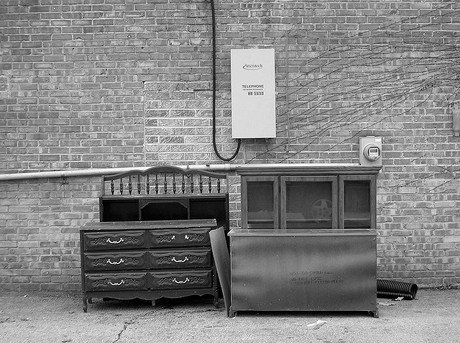 Moving into a new space inevitably involves new furniture.  When you are looking for new furniture without breaking the bank, where do you go?  If you aren't too picky and perhaps believe in the old adage, "that one's man trash is another man's treasure" you will have many options available to you.
Ikea:  What move isn't complete without a trip (or several) to this maze of a location?  Ikea is known for its cost-effective furniture, but just don't forget that thingamabob or matching gizmo.  Try and pay close attention or you may just bring the wrong size or color home.
College Campus: If you are lucky enough to move at the end of a semester in December or May, the dumpsters at the local college or university will probably be full of many interesting and perhaps useful things (if you are willing to dig).
Craigslist:  Who doesn't love the great old standby that is Craigslist?  Always proceed with caution, but there are some great deals to be had.
Goodwill:  You will probably find yourself on a Goodwill run anyway to donate things you are no longer using, why not stop and look for something new yourself.
Where do you go for new furniture on the cheap?