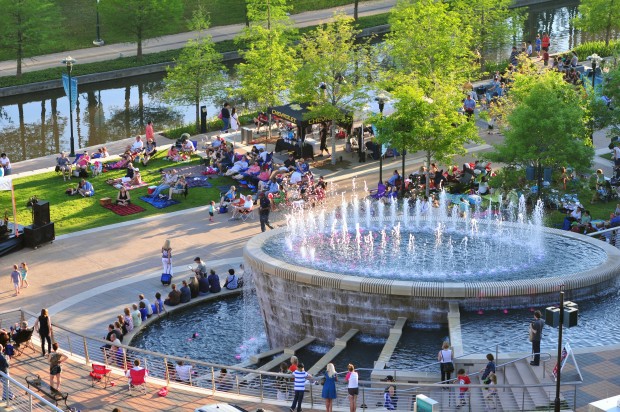 If you're one of the many individuals that are contemplating a move to The Woodlands, TX you probably have a lot of questions about the community. In this post we'll provide an overview the top considerations and things someone new to the area needs to know about The Woodlands community.
Nature is Your Neighbor
From the beginning the big concept behind The Woodlands is that it would be a modern community that peacefully coexists with nature. Instead of leveling the land to fit in as many homes as possible, the developers focused on working homes into the natural setting. The result is an area that is a beautiful blend of manmade amenities and gifts from Mother Nature, including nearly 200 miles of trails, numerous lakes, an abundance of wildlife and thousands of mature trees. It's definitely an area for outdoor lovers that enjoy a lot of physical recreation.
It Has Been Well Thought Out From the Beginning
Unlike some cities, The Woodlands began as a carefully planned community around 35 years ago. This has afforded the city a unique advantage of having a very solid foundation for directing current and future growth. Though it's a large area, the city has been segmented into numerous villages that each have their own unique feel and amenities so even as it expands The Woodlands maintains a small community atmosphere.
The Woodlands is Growing
What started out as a sleepy, expertly planned suburb is now the epicenter of responsible development. Local leaders have been careful to preserve all the aspects of what makes The Woodlands are desirable area to live in for those that have been here for years while also building it into a hot spot of the future. New developments like Hughes Landing are primed to be an excellent place for businesses as well as people wanting to reside in a mixed-use urban environment. Exxon Mobile Corp. is one of the latest major businesses to move their operations to the Woodlands with a campus that will contain 20+ buildings and 10,000 employees.
Variety of Housing
Few places offer the variety of housing options that can be found in The Woodlands.
Sprawling estates
Condominiums
Townhomes
Patio homes
Traditional single family homes
Golf course and waterfront properties
Homes are available for as low as the mid $100,000s while some go for well over a million dollars.
Close Yet Far from the Hustle and Bustle
There's little need to leave The Woodlands since so much, including employment, is right there in the city. However, its close proximity to Houston gives The Woodlands a distinct advantage over other areas.
25 minutes to Bush Intercontinental Airport
30 miles to downtown Houston
Easy access to the Hardy Toll Road and I-45
When you call The Woodlands home you're able to be near the action and world-class facilities of the nation's fourth largest city without having to deal with all the commotion that comes with it.
Square Cow Movers can get you into The Woodlands without all the headaches and hassles that usually accompany a relocation. We've been working within The Woodlands for a while now and know all of the subdivisions inside and out, even the newest additions. Give us a call to discuss where you're moving and what is needed to get you moved into your new home!
Image Source: thewoodlandscvb.com/pages/TWCVBEvents/WaterwaySquare/tabid/203/Default.aspx
Original Source: http://squarecowmovers.com/what-to-consider-when-moving-to-the-woodlands-tx/