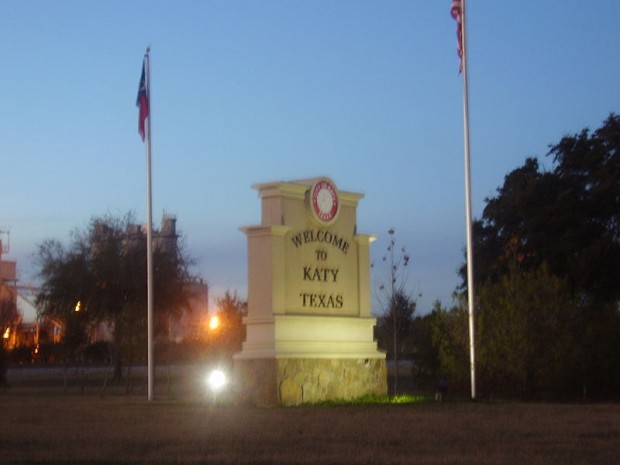 If you're contemplating a move to Katy, TX you probably have a lot of questions about the community. It's a unique, small town that's right next door to one of the biggest cities in America and has a lot to offer. In this post we'll provide an overview of the top considerations and things every new resident needs to know about Katy.
Small Town Near the Big City
The motto in Katy is 'Small Town Charm, Big City Convenience'. Huge metros like Houston are economic hubs, but it's not always the ideal location to live. However, it is nice to know that you can live in a small, tight-knit community like Katy and still have all the job opportunities, entertainment options and world-class health facilities like the Methodist West Houston Hospital an easy commute away. It's a straight, 30 minute shot east on I-10 to the center of Houston.
It's Small but Rich in History
We all love to live in a place that has an interesting past. Katy is a small city as far as the population goes (14,661 in 2012), but it's history stretches back many more years than most towns. The earliest settlements started in the mid-1800s, and in 1895 Katy was officially born thanks to the Missouri-Kansas-Texas railroad. The railroad laid tracks through the town establishing it as a place where people could live, work and farm in a stable environment. The Katy Heritage Museum tells the city's story with a vast collection of antiques and memorabilia.
Family Focus at the Forefront
People in the Houston area often choose to move to Katy because it is so family-oriented. Projections for 2013 showed that 33.4% of the population of Katy was 19 or younger. Clearly this is a kid-friendly city. Events throughout the year are centered around fun for everyone in the family, and bringing people of all ages together is clearly a top priority. The community is also heavily invested in quality education, which isn't surprising considering that 71% of people 25 and older have attained some sort of higher education.
Warm Weather
In southeast Texas the weather is one thing that new residents might not be used to. It can be warm and very humid, but there's plenty of sunshine most of the year. If you're moving from another part of Texas you'll be glad to know that even during the hottest summer month the average temperature doesn't get above 96°, and it doesn't usually drop below 44° in the dead of winter.
Involved Local Government
On a local level the government doesn't get better than Katy, TX. Both residents and businesses reap the rewards of the city council's efforts to ensure the infrastructure is developed responsibly, that the city is well maintained, that Old Town Katy and its history is preserved and that every neighborhood is as safe as possible. For instance the local government is helping to orchestrate the construction of State Highway 99, which will come through Katy and connect into I-10. A lot of work has been put into the project to ensure that it has a positive impact on business without affecting the character and charm of Katy. The local government also helps to organize a number of community events throughout the year that bring people together and improve opportunities for businesses.
If you've got a move to Katy planned get a positive start to living in your new city by enlisting the help of Square Cow Movers. Our Katy office serves the entire community with premier services. We promise it will be the easiest move you've ever experienced!
Image Source: en.wikipedia.org/wiki/File:Katysign.JPG
Original Source: https://squarecowmovers.com/what-to-consider-when-moving-to-katy-tx/