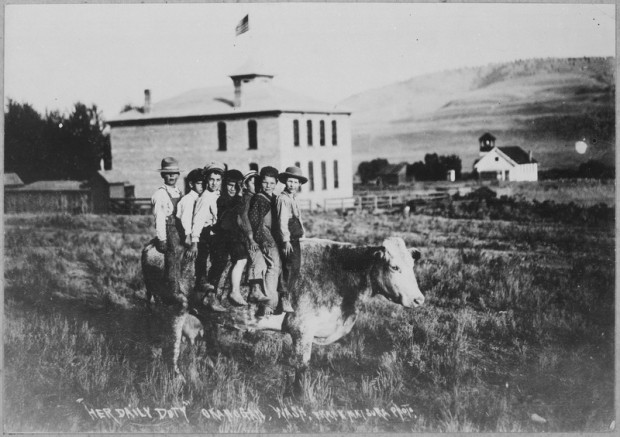 After the first few weeks (or days) of summer, the novelty begins to wear off for both kids and adults (okay, maybe we really just mean adults). Even with a vacation, summer camps, and a visit to Grandma's house, you may find yourself running out of things to do with the kids.  Don't let your little ones park themselves in front of the TV, use the summer as an excellent opportunity to spend some great quality time with your kiddos.  Following is a list of some of our favorite summertime activities to do with our calves, you may even find yourself enjoying some of activities that aren't meant just for the kids.
Water Balloon Fight- This is a cheap and easy way to hopefully occupy the kids for an hour or two. All you need is a hose and some balloons!  As an adult the best way to participate is behind a window in your house, as you watch your kids go at it with each other.  If you fancy a little action yourself take turns teaming up with each child for all out sibling warfare.  Even if you do own a pool or have access to a neighborhood pool, there are only so many games of Marco Polo and Sharks and Minnows you can play.  Water balloons are a great way to refresh the novelty of playing in water in the summer.  Bonus points if you have a sprinkler for the kids to run through at the same time.
Pillow Fort Sleepover Extravaganza – While this activity may not be for the compulsively clean, every now and then you just have to let the kids make a mess.  Gather every old beach towel and sheet and just let the kids go crazy in the living room.  While the munchkins are excitedly turning the house upside down for a pillow fort sleepover extravaganza, little do they know that this activity is usually followed by a massive clean-up extravaganza in the morning.  Let them enjoy the uniqueness of not sleeping in their beds and you will be spared the bedtime routine for one evening!
Make Your Own Dinner- The title may sound a little neglectful, but what we really mean is have highly customizable dinner night.  Options include a make your own pizza or build your own baked potato night.  After you prepare the main entree, pizza dough or a baked potato, just set out a variety of toppings and let your kids do the rest.  This will make dinnertime more fun as kids feel like they have more of an active role and a say in what they eat.
Drive-In Movie – It may take a little time or effort to find one either in your town or a little outside of it, but this retro experience will bring your family closer (literally, everyone will be in the same car).  Evening activities are also a great way to sneak in some of those summertime experiences, if like the majority of the world, you work during the day.
 Tell us! What are your favorite summertime activities with the kids?