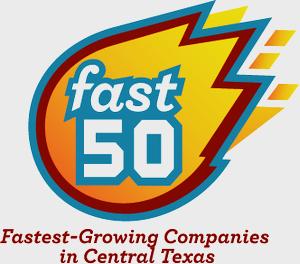 The Austin Business Journal's Fast 50 is a celebration of some of the area's most successful businesses, and this year Square Cow Movers is among them. The contest specifically identifies the fastest growing private companies in Central Texas.
Square Cow Movers owner Wade Lombard sees the designation as quite an honor. He and QualTech Automotive, another well-known name in the service industry, recently discussed the announcement that revealed they both made the list. Both companies agreed it was a special occasion and a huge achievement for the businesses because only a few from the service industry, particularly Square Cow Movers, which has been in business less than 6 years.
Square Cow Movers' Values Have Catapulted the Company
In a lineup that is dominated by tech companies and new technology, Square Cow Movers solidified its place on the Austin Fast 50 list by going back to old-fashioned customer service. Moving companies are nothing new, but the way that Square Cow Movers does business is. Their stand out success in a saturated industry stems from the "how may I serve you" attitude and values they incorporate into every transaction.
After making a move to Austin, Wade noticed that there was a serious need for improvement in the moving business sector. Companies that use temp or work-for-hire movers, general lack of customer service and no personal interaction with clients, all seemed to be the accepted norm.
Shortly after moving Wade opened his first Square Cow Movers location. They immediately set themselves apart with their Art of Mooving philosophy, which focuses on customer satisfaction, understanding the client's needs and honesty above all else.
That philosophy has served them well. There are now two locations with plans to open more, the company has an A rating with the BBB and yelpers can't stop singing their praises. After 188 reviews they still have a perfect 5-star status.
Details on the 2013 Austin Fast 50 Cocktail Reception & Awards Presentation
This year's gala is set to be presented by MassMutual Southwest along with the Austin Business Journal. Business owners will be mingling with each other and the media while eagerly awaiting to see who came out on top.
When: Thursday, October 17, 2013,
6:00pm-8:00pm
Where: AT&T Conference Center
1900 University Avenue
Austin, TX 78705
Tickets: Available at BizJournals.com
Choose from single seats or 10-person tables
At the gala the rankings of the companies will be announced, with each business falling into one of two categories: small business (under $10 million in annual sales) or large business (more than $10 million in annual sales).
The gala will be followed by a special feature in the Austin Business Journal on October 18th, which will also provide information on how the Fast 50 companies rank. We're excited to see just where Square Cow Movers stands in the herd!
Original Source: https://squarecowmovers.com/square-cow-movers-to-be-recognized-at-the-2013-austin-fast-50-gala
Image Source: www.bizjournals.com/austin/event/76281#eventDetails