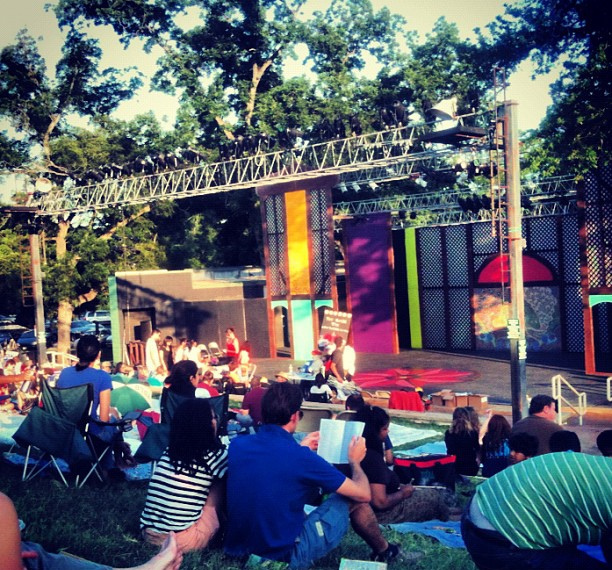 In Shakespeare's Much Ado About Nothing, the character Beatrice has an opinion about cursed cows:
Too curst is more than curst: I shall lessen God's
sending that way; for it is said, 'God sends a curst
cow short horns;' but to a cow too curst he sends none.
While Shakespeare may refer to a cow with no horns as "too curst" we believe in the beautiful diversity of all cows, no matter the presence or length of horns. Despite Shakespeare's negative reference to cows, we cannot help but recognize his importance and genius in literary history.
If you think every Shakespearean play has a tragic ending, you should check out The Winter's Tale. The play starts out with accusations of betrayal, followed by a few deaths, but the final act includes a happy ending! The Theatre group Austin Shakespeare will be performing this play throughout the month of May every Thursday to Sunday night at Zilker Park.
Every performance begins at 8PM and is free to the public! As an added bonus if you attend this weekend's performance from May 10-12, you have the chance to take a samba or tango dance lesson from Esquina Tango or Austin Samba. For more information: http://austinshakespeare.org/drupal/