Oh yes, this is something we are going to talk about. We have some bovine in our herds long in the tooth, horn and hoof and we love them very much. Many folks don't realize the challenge that comes with downsizing upon retirement or when transitioning to assisted living. Deciding what to keep, what to donate, what to give to your kids, what to store and what to just throw away.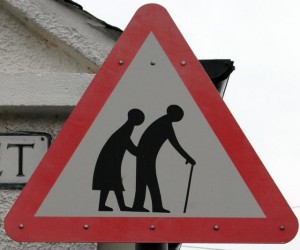 So how can we help? Well, we are experts in consolidation. We will help you pack the things you want to take with you, donate the things you want to donate and haul off those things that just don't matter. Not just any moving company can do what we do. It's not just about moving things, it's respecting a lifetime of memories and accomplishments by getting it to where it needs to go safely.
Also, communication is a key during a process like this, and surprisingly few moving companies are good at communicating and understanding a clients wants and needs. Before we begin, you will have spoken with one of our owners, they will know what your concerns and expectations are before the job is even begun.
To further perpetuate our respect and deference for, well anyone really, our staff will always address you as "sir" or "ma'am" or "Mr." or "Miss" because that is a level of respect you deserve.
We will work quickly and efficiently, trying not to waste any of your time when you need to be spending more of it acclimating to a new environment.
Here are a few things youcan do to help prepare so that everything goes quickly and smoothly:
Get different colored sticky notes and start marking what you are keeping, throwing away, donating, going to storage or giving to your kids.
Whatever trash you can throw away before hand, please go ahead and do so.
If you need a storage unit and don't already have one, let us know before hand. We can help you find the right fit for you.
Tell us how big your new home is going to be beforehand so that we can start figuring out what will and won't fit.
Depending on who you are donating to, some places like the Salvation Army will come and pick up your donations for free. It might be to your benefit and peace of mind to decide on a place before hand. If they have a pick-up program, make sure you coordinate a pick-up time after we have had a chance to gather all your donation items together and can place them in an accessible spot. Otherwise, if need be, we can deliver the donations to somewhere like Goodwill ourselves.
Start organizing and packing the small, personal things.
Trust is a hard thing to come by in a moving company, and it's something we are famous for all across Texas and America. It's hard to convey that in a blog post, but just you wait to talk to Wade, Wayne or Derek and meet our movers. We have parents and grandparents as well, and they would break a cane over our heads for not giving an elder the respect they deserve. We will make this move a pleasant experience, not a terrifying one. Although we are based out of Austin, TX, we are not restricted to this area, so please don't hesitate to call or email us!