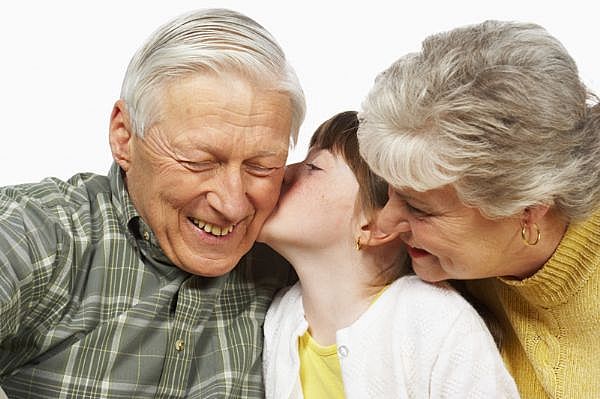 Moving can be a difficult process. First there's the packing (when are you going to have time?) and then you have to unpack (where is that baking pan?).  Children make a move even more complicated, you have to worry about helping your child transition to a new school and make new friends. If you are moving away from grandparents, how do you help your child cope?  While there will be a new school and new friends in your new community, you can't replace grandparents!  Grandparents that live close by can be a huge boon to families, helping to provide back-up support, occasionally baby-sitting, not to mention the enjoyment. Here are a few ways you can help your kids deal with moving away from their grandparents.
Grandma Story Time-  Just because grandma lives farther away doesn't mean she can't read your child a bedtime story over the phone or on Skype.  This nightly ritual will help your child maintain close ties with grandma and help with the transition during a move,
Plan a Visit- Before you move schedule a visit to grandma's house sometime in the future or perhaps grandma and grandpa would like to come visit your new home (after you settle in).  Your little one will take comfort in knowing that at a certain date in the future grandpa is going to come visit.
Pen Pal Grandpa- Grandpa can become your child's new pen pal, write emails and share pictures or go old school and send letters via snail mail.  Your child will practice writing and stay connected to grandpa at the same time.