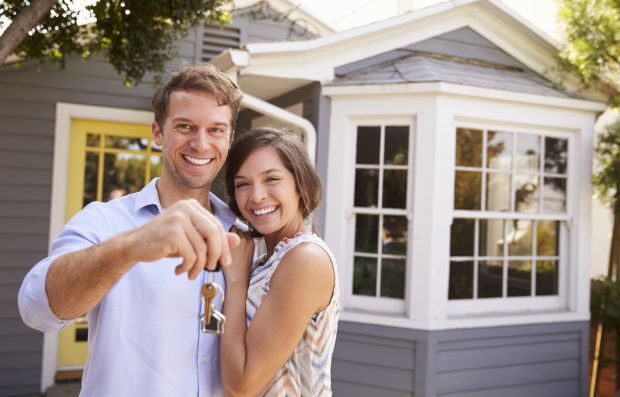 The days and weeks after a move can be very busy, and keeping track of everything that needs to be done can be a challenge. This checklist of items to complete will help you stay organized after moving into your new home.
Personally Inspect Your New Home
Your new property should be in the condition stated in the terms of the lease or purchase contract. Check the home for damage and work with your management company or real estate agent to resolve issues that you find. If moving into a rental, take pictures of the home before the movers arrive with boxes. Having pictures on hand will show the condition of the apartment/home when the lease was signed. This information can be useful later when you move out.
Inspect Your Moving Boxes
Once your moving boxes are delivered, you'll want to know that your possessions have fully arrived and are in good condition. It may be weeks or months before you unpack all your boxes, but checking the boxes against the inventory and examining the condition of the boxes themselves can help you determine whether or not your possessions made it in one piece or if anything was misplaced or mislabeled. Look for signs of distress or damage to each box, and open boxes of fragile items right away for a once-over.
Find the Fuse Box, Water Main and Other Important Parts of the Home
Residents of single family homes need to know how to reach the electrical panel, water main, thermostat, controls for the automatic sprinkler system and so on. Spend time exploring your new property to find these parts of the home and teach yourself how to use them. If you purchased the home after getting a home inspection, the inspector will likely point out where these systems are and potentially how to use them.
Change Your Locks
Changing your locks after moving into a new home ensures that you are the only person with the keys to your property. This is especially important if you're living in a rental property that may have changed hands several times in the recent past. Talk to your landlord before getting a new lock installed to ensure that this change is made in compliance with your rental agreement.
Clean, Clean, Clean
Cleaning your house after moving in helps ensure that your home is in move-in condition. Many housekeeping services offer one-time move in cleanings to get rid of any dirt or stains leftover from old occupants. If you have the money to spring for a one-time cleaning, this is a good way to make your move a lot simpler.
Register Your Vehicle and Get New Driver's License
Many states have a limit of time when it's acceptable to register a vehicle and switch driver's licenses. If you're new in the state, contact your DMV and make an appointment for a new driver's license and vehicle registration. Even if you're not new to the state, the DMV will still need an updated address, so contact them or look online for the correct form to update your address.
Give Away Boxes
Many sanitation departments will limit the number of boxes that they'll accept in a dumpster or garbage can. If you need to get rid of boxes, try posting an ad online to find people looking for free moving boxes in your area. People moving within your new town or city may be willing to take your boxes for free.
Write a Review of Your Movers
A good moving company can be hard to find. If your movers did a good job, let other people in your community know that you've found a reliable, trustworthy moving company. Write an honest review or offer to provide testimonial for your mover's website. This is a great way to spread good will around your new community and also a good way to help out a reputable company.