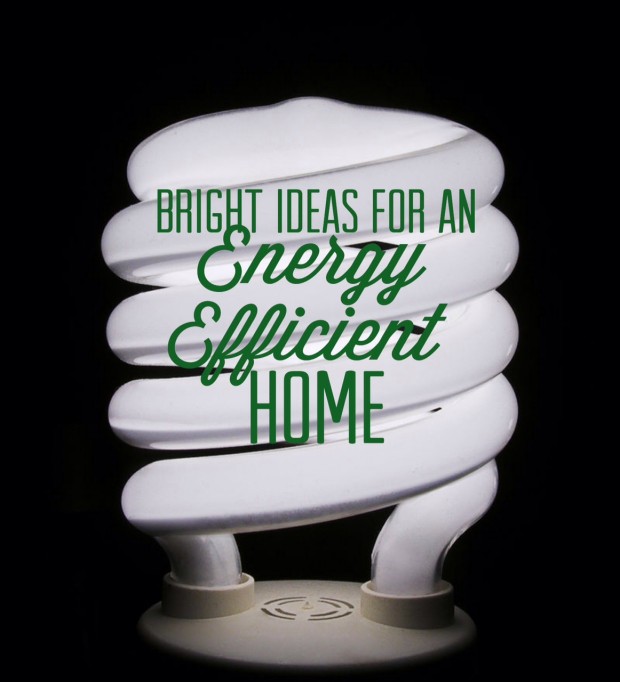 A truly new home is very likely to have many of today's energy efficient features, but older homes are all going to depend on updates made by the previous owners. Soon after making a green move into your "new" home it's a good idea to give the house a good once over to assess how energy efficient it is and where improvements can be made.
Getting a Professional Energy Audit of Your "New" Home

Before you begin testing for energy efficiency consider getting a professional energy audit. If you're planning a move to Austin then you're lucky, because under the Energy Conservation Audit and Disclosure (ECAD) ordinance sellers must have an energy audit done and provide the buyer with the results. In many other cities this will be an expense you'll have to cover.
A professional home energy auditor will provide a very thorough assessment using top-of-the-line tools and then make recommendations on how you can improve the efficiency of your home. If you want to make sure no energy improvement opportunity is missed this may be the way to go. Always use a certified home energy rater and check with the local utilities companies first to see if they offer any money-saving incentives.
If you'd rather DIY the energy audit keep reading.
What to Check to Gauge the Energy Efficiency of Your "New" Home

If you're doing an energy audit on your own there are a lot of easy ways to see where energy is being wasted.
Energy Star Appliances – Appliances like the dishwasher and refrigerator should bare the Energy Star logo if they have gotten the organization's certification. If you don't see the logo you can still do a search for products on the Energy Star website. Replacing an old appliance with an Energy Star option is a sizable expense, but it's one that could really pay off in energy savings.
Light Bulbs – Did the previous owners use compact fluorescent light (CFL) bulbs? CFLs are way more efficient (75%) that regular incandescent options, can last anywhere from 10 to 25 times longer and generate a lot less heat. It's a relatively inexpensive update that will give you a huge return on investment over the years.
Filling the Area Around Windows and Doors – The area around windows and doors is where a lot of air seeps in and out. Look around doors and windows when it's light out. Do you see cracks where light is coming through? For about $5 per caulk container and a few dollars in weather stripping you can stop up any air leaks.
Attic Spaces – Even though no one goes up there, oftentimes the attic can be a big energy drainer if there isn't proper insulation and/or there are air leaks present. If your insulation is at or below the floor joists then it's time to add more insulation. Evenly distribute the insulation across the attic so it's piled high above the joists. In most of Texas you should have R25 – R38 in attics that already have some insulation and R30 – R60 in attics that have no insulation.
Vents – Your dry vents, bathroom fans, stove vents and plumbing vent can let air in or allow air to leak out. You can check for leaks by shutting off all combustion appliances, closing up all windows and doors and then turning on exhaust fans. Once they're going light a stick of incense to see if the smoke gets sucked out or pushed down into the room. If so you've got a leak in the vents.
Duct Work – Figure out where the duct work is and give it a once over. There should be no tears, kinks, cracks, loose boots or a lack of insulation. If you discover any of these issues do a little duct air sealing with metal tape, tighten the vent connections and/or add duct insulation.
After you've been in the home for a year use the Energy Star Home Energy Yardstick to gauge how well your energy efficiency improvements are working!
Image Source: en.wikipedia.org/wiki/Efficient_energy_use
Original Source: https://squarecowmovers.com/how-to-assess-and-improve-the-energy-efficiency-of-your-new-home/