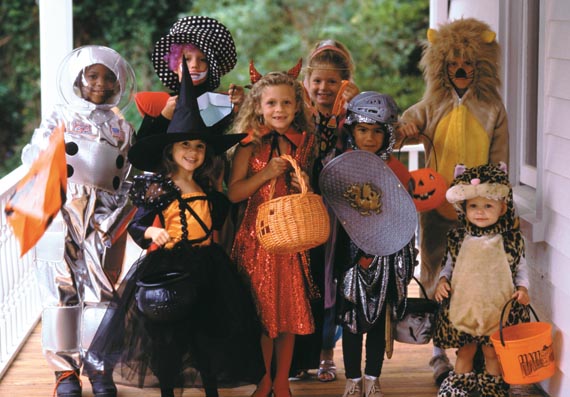 Today is October 31, Halloween is finally here!  If you have recently moved, you couldn't ask for a more opportune holiday.  Halloween is the one time of year, when you are encouraged to go knock on your neighbors' doors, ring door bells, and request candy.  Halloween is your chance to introduce yourself and your family to all your new neighbors.  While Halloween can be a friendly and community building event, some caution should be exerted as well.  Here are some Halloween safety tips:
Encourage your children to stay with a group or a designated buddy, so your child is never alone or becomes lost.
If your child's Halloween costume is dark, attaching reflective tape to the costume or bag will help increase your child's visibility.
Does your child's costume involve make-up or face paint?  You may want to test out any products you don't normally use beforehand to make sure your child isn't allergic.
Don't let your kids overdo it with the candy!  Limit the amount of candy your little ones eat to avoid stomachaches.
Tell your kids to only visit houses that have lights on and to stay in well-lit areas.
Teach your children to never get in a car with a stranger!
Have a safe and happy Halloween!