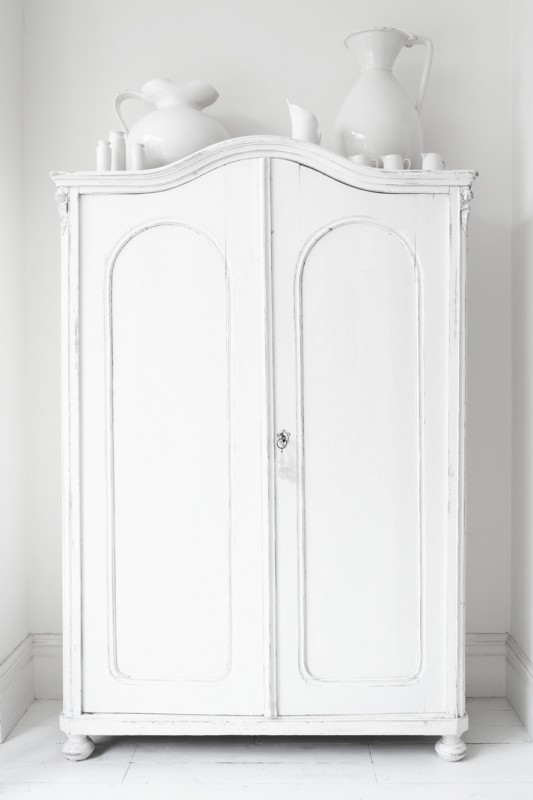 You're about to move into a new home, and you are trying to figure out where everything will live in the new space. Then you see it – the odd corner that you didn't notice before.
Most homes, especially older ones, have odd nooks and crannies that are sometimes hard to figure out. Often these spaces are left alone or decorated so that they fade into the background and go unnoticed. But what if you could make full use of that extra (not odd) space.
Our Central Texas movers have seen plenty of unique spaces over the last seven years, and here are a few tricks that we've picked up along the way that can help you utilize that extra space!
Shelving Over Doorways & Windows
Since the wall is already broken up by the frame of the door or window, this is the perfect place to add shelving. It's out of the way and will look logical even though the space is rarely utilized. This trick is particularly useful in small homes with high ceilings.
Dress Up the Corner
We've all lived in a home that has an odd corner that you don't quite know what to do with. Instead of leaving the corner barren, embrace it. Dress it up with a different color paint and give it a purpose. Add a chair and bookcase to turn it into a miniature library. Add your pet's bed and toys to turn it into their makeshift room. With a little creative thinking, a corner is ample space for just about anything!
Use Racks to Make Sense of an Odd Room Angle
Another issue that can arise from this unique space is when walls don't create a right corner angle. These can be particularly tricky to work with. In these cases, it's best to focus on the wall rather than the wonky footprint. A few functional racks will immediately make the area look intentional instead of odd. If the odd angle is in the bedroom,you can add a clothing rack for a little extra "closet" space.
Turn Small Nooks Into a Mini Workstation
Older homes often have built-in nooks that aren't quite closets and lack a door. Most of the time it becomes a catchall or place for knickknacks if it isn't totally left alone. A standard chair is only 18" wide, which means that most odd built-ins can easily be transformed into a workstation. Add a shelf that is desk height with a few more shelves above for storage and you're in business! The chair can easily be tucked out of the way when you're not working.
Organize the Entry
Entryways can pose unique décor dilemmas. You want them to be free of clutter, but there's some valuable square footage that could be used. To circumvent clutter, make the entry a spot for discreet organization. A coat and key rack on the wall that's shared with the front door and a shoe rack below gives the space a purpose without detracting from the entry. Or you can add an attractive wall table with drawers to add extra storage and use the drawers for different purposes like mail, rain gear, etc.
Add Art at the End of the Hallway
The end of the hallway can sometimes look like things are abruptly cut off. Give the space a sense of belonging by using it as a place to display artwork. The eye is actually drawn down the hall so it will be an excellent focal point!
Storage Under the Stairs
The void space under the stairs is commonly used to incorporate extra storage. Depending on your stair situation you can add a bookshelf, cubbies, shelves, etc. If you have a staircase that curves or wraps around, add a small chaise lounge to create a reading nook in this otherwise unused space.
Space Under an Angled Roof
If you have renovated your attic, one challenge is working with the angled roof. The bottom half of the wall doesn't have enough height for standing room or larger pieces of furniture, but it can still be utilized. Adding a row of cabinets for storage is the perfect way to make the space useful, and when done right, it will blend right into the wall.
Office Update for an Oversized Pantry
A pantry is a great feature for a large family that buys a lot of groceries in bulk. But oversized pantries that are the size of a walk-in closet go largely unused much of the time in smaller households. If you fall into the latter category and have ample cabinet space, consider converting the pantry into a tucked away office.
Turn a Bay Window Into a Banquette
Bay windows with a built-in seat already serve a purpose, but adding a banquette table and a few extra chairs and suddenly the area is multi-purpose! This is particularly useful it the bay window is in the kitchen or living room.
Add a Decorative Mirror to the Sliver of Wall Between Doors
In bathrooms and bedrooms sometimes the closet door is right next to the entryway. This creates a small sliver of wall that is rarely utilized. Add a mirror and it instantly adds interest instead of the space going unnoticed.
Add a Corner Cabinet Just About Anywhere
IKEA, among other furniture makers, has a great corner cabinet that's designed to help you make better use of odd, out of the way areas. It's a great way to start decorating an unused corner into something livable!
Need help getting everything into all the nooks and crannies of your new home? Square Cow Movers has helped families of all sizes move in Central Texas, get packed up and figure out the logistics of moving into a new space. Give us a call or use the online form to get an instant moving quote!
Original Source: https://squarecowmovers.com/making-the-most-of-odd-spaces-in-a-new-home/