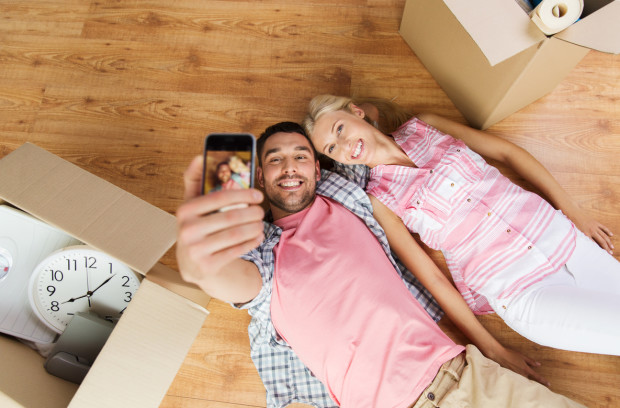 Sometimes, a move is necessary, and it's hard to say goodbye to your old home. Maybe it was the first one you ever owned or the first place your kids called home or your first time being out on your own. Maybe it was just a really amazing house in an equally amazing neighborhood.
Whatever the attachment is, we totally understand. When a house becomes your home it has a special place in your heart forever. We've helped a lot of people move throughout Central Texas, and here are a few keepsake tricks we've picked up from sentimental movers.
3D Print a Miniature Version
Fondly remember your old residence by taking it with you – sort of. Three-dimensional printing is better and more affordable than ever. You can take pictures of the exterior of your home and have a miniature model made.
Capture Your Favorite Views
You probably already have pictures of your home, but that may not fully capture the experience of living in it. Add to your photo album with a few shots from your favorite spots around the home. Take a picture from the roof to get a birds-eye view of your old location or looking out of your favorite window. This will allow you to see the view you always enjoyed even after you move.
Remove the Doorframe Where You Made Measurements
If you're like millions of people that measured the height of children on a doorframe, don't leave it behind. It's a little bit of a project, but removing the frame and replacing it is worth the keepsake.
Make Something New Out of Something Old
Are you planning to make updates or renovations before putting your home on the market? Then repurpose some of the old parts into something for your new home. It could be saving the hardware to use again, making a picture frame out of scrap wood or whatever else you dream up.
Create a Vlog
Home videos can take on a whole new meaning. Leading up to your move, use the camera on your smartphone to make short videos of each room in your home. There are plenty of apps like iMovie that give you the ability to upload the videos directly to social media to chronicle the big life event and memorialize your old address.
Throw a Going Away Party
People frequently throw housewarming parties to celebrate moving into a new home, so why not do the same before you move out? It's one last way to make memories in your old house. It will also give you a chance to say goodbye to neighbors.
Carve Your Initials Into a Tree
You and your family members may be moving, but you can leave your mark. Find a tree on your property to emblazon with your initials so you'll always be a part of the home.
Leave a Secret Goodbye Letter
You can also leave a secret message for the new homeowner hidden somewhere in the house. Fill it with your fondest memories of living there and then make a copy for yourself. It's another way to leave a little piece of yourself with your old home.
It may be rough to say goodbye, but our expert Texas movers can make the moving process a little easier. We understand how emotional a move can be and take steps to ease the burden any way we can. At Square Cow Movers,we're not just helping people move their stuff, we're bringing their life to a new home. Call us today to learn more about our services or use the online form for an instant moving quote.
Original Source: https://squarecowmovers.com/creative-ways-remember-old-home/