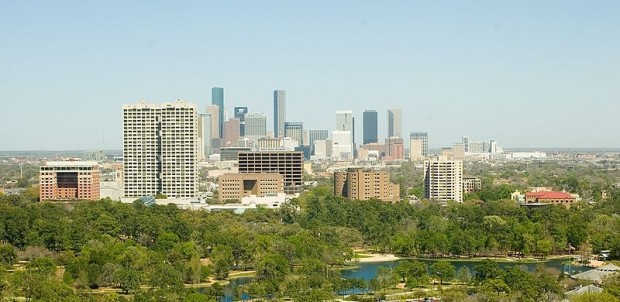 Many sources have named Houston as one of the fastest growing cities in the U.S., but when you look at the pace of population growth some of the suburbs are outperforming the big city. Upon closer examination of the city itself you'll find that some areas are appreciating and growing faster than others.
Keep reading for a look at the neighborhoods around Houston that are experiencing the most population growth and what's drawing people to the area.
The Fastest Growing Suburbs Around Houston
Outside of Beltway 8 is where the vast majority of home buying took place in 2012 and looking at the census numbers that trend isn't changing.
Pearland – According to the latest census report Pearland, which is a part of The Woodlands/Houston/Sugar Land metro area, is the 15th fastest growing city in the country. Between July 1, 2012 and July 1, 2013 it had 3.8% population growth, which pushed it over 100,000 residents.
The Woodlands – If you're thinking of moving to The Woodlands area you're not alone. For decades the master-planned suburb has been drawing in families because of it's excellent schools and lush landscape, but now major employers like Exxon are moving in too. This means less people have to commute into Houston and the demographic is starting to diversify.
Fort Bend County – Just to the west of Houston employment has significantly picked up in Fort Bend County, which has contributed to its fast growth of 7.2% since 2010. The reason for the 78% increase in jobs has been largely due to energy companies moving their operations to that area. Within the county people are moving to Katy, Sugar Land and Missouri City.
The Fastest Growing Houston Neighborhoods
The price per square foot has steadily risen and the inventory of homes has steadily dropped in a number of Houston neighborhoods. This signifies that a fair amount of home buying interest has been generated.
As the city center of Houston has been revitalized more people are beginning to consider the inner loop as the ideal spot to live. Commutes are extremely short, there's loads of entertainment and the selection of homes is as diverse as they come. There are five inner loop neighborhoods that have seen substantial appreciation since 2002:
Rice Military
Midtown
Montrose
Braeswood
Timbergrove
Between the Loop and the Beltway The Villages has been always been a sought after area that's still popular today. The Briar Forest Superneighborhood is also a great middle income area that's seeing activity.
Are you moving to Houston or making a move within the city? Then give Square Cow Movers a call! We've got locations in The Woodlands and Katy, which allows us to cover moves around the entire metro area.
Image Source: commons.wikimedia.org/wiki/File:Houston_midtown.jpg
Original Source: https://squarecowmovers.com/the-fastest-growing-areas-of-houston/