Maybe it's because cowboys and cowgirls are a part of Americana. Maybe it's because of Chick-fil-a. Whatever the reason one thing is clear – people love dressing up like cows.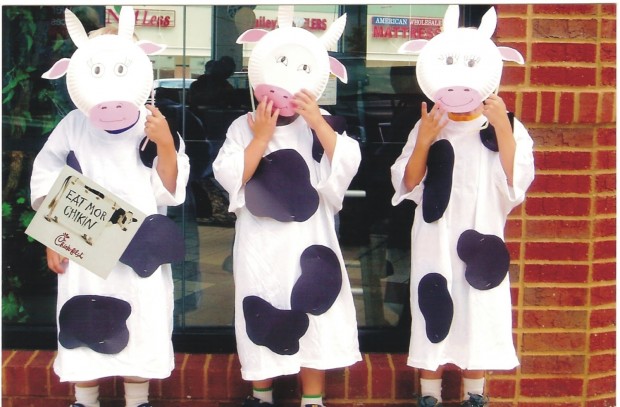 Let's face it the cow makes for a fun costume. They are one of the most recognizable animals on the planet, have a number of distinguishing features and even wear accessories. Cows give you a lot of leeway to get creative when you need a costume.
Baby Cows
Little cow jumpers are some of the most popular costumes for a baby's first Halloween. These human calves are so cute you can't help but smile at their black and white get-ups. Another upside is they are also practical. Baby cow costumes have hoods and footies, which will keep your baby nice and warm during the cold holiday.
The Two-Person Cow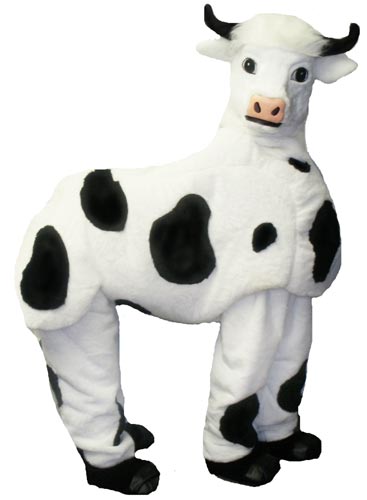 Like the horse, two person cow outfits turn up a lot at costume parties. If you're going for a more realistic scale the two person cow costume will get you the closest and is sure to get you and your co-costumer noticed. Next time a friend suggests you do matching costumes keep the cow in mind.
Chick-fil-a's Cow Appreciation Day Sparks Herd Mentality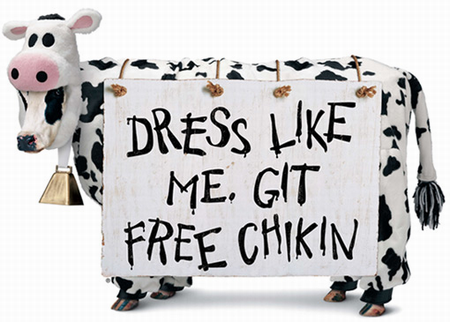 Every July Chick-fil-a's Cow Appreciation Day creates a cow craze. During the unofficial holiday anyone who comes into a location with cow attire will be rewarded with free food. Those who go head to toe cow will get a full meal for breakfast, lunch or dinner – entrée, side and drink. If don't want to go all out you can sport something cowish to get a free entrée.
Sorry wearing leather won't count as a cow costume.
How to Make Your Own Cow Costume on the Cheap
Like going the DIY route with your costumes? We're all about being resourceful so here are some tips on how to create your own cow costume.
Tip #1 – Go all out. Cows come in all sorts of colors, shapes and sport lots of accessories. Rather than holding back and just doing the tried and true black spots, beef it up by going for a more off the wall color and adding a cow bell.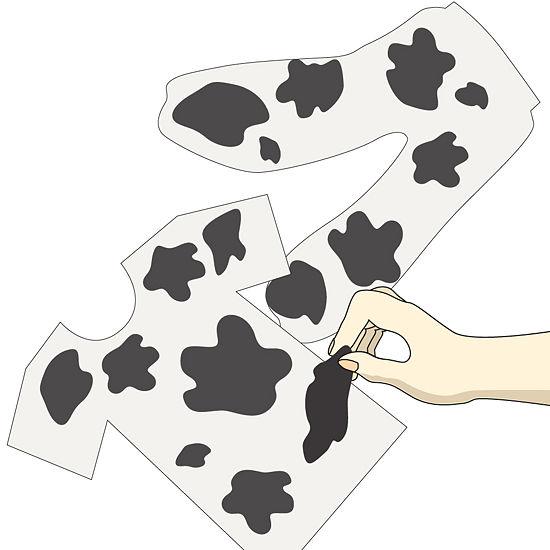 Tip #2 – It doesn't have to be expensive. Getting creative with a white t-shirt, pants and a little fabric paint can go a long way with this costume.
Tip #3 – Use the Chik-fil-a Cow Starter Kit, which includes cut out ears, nose and spots.
Next time you receive a costume party invite, get mooving to the arts and crafts section of the store. Don't be surprised if you see a few other cows in the crowd.
Original Source: https://squarecowmovers.com/why-people-love-dressing-like-cows