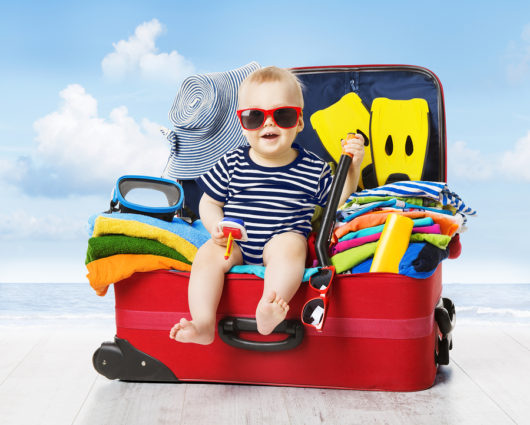 Moving is an experience that impacts the whole family. When you have kids getting them involved with the move can actually help get them on board and more excited about the transition.
One thing kids can do is lend a hand during the packing process. But how do you convince kids to pitch in during a move when even you aren't looking forward to loading up boxes? There are actually a number of ways you can turn packing into a fun game for kids.
Create a Scavenger Hunt Packing List
Who doesn't like a good scavenger hunt? Kids will be eager to find the items on the list to pack in each box when you turn it into this classic game. Instead of making clues just list out the items and the room they're in so kids spend more time packing and less time hunting.
Decorate the Moving Boxes Once They're Packed
Turn packing into a fun art project by letting your kids decorate the boxes once they're packed. Leave one side clear for labeling, but give kids free reign to draw on the top, bottom and other three sides of any box they help pack up. Stock up on color crayons, markers and stickers then let them go to town.
"Soft" Ball Packing
Let's be honest. Kids like a good game of toss no matter what they're tossing. There are a number of things that you don't need to take real special care with while packing that kids can use to play a game of toss. You'll be amazed how quickly clothes and stuffed toys get "packed" into a box when kids are allowed to toss them in. Don't be surprised when you're tempted to do the same with other items around the house.
Color Coding Keep vs. Donate Items
Purging is part of the packing process, including inside your kid's room. Your kids can do most of the work for you if you give them a pack of different color sticky notes. Assign one color for items that they want to keep and another color for items to donate or give away. From there they can start packing up the keep items, and it gives you a better idea of what they like versus what they've outgrown.
Let Your Kids Take Photos Before Things Get Packed
For insurance purposes it's a good idea to take photos of your items before they get packed up and moved. It's a task that kids around the age of eight and older can handle and will probably be eager to do.
Let Them Take Charge of Packing Their Room
Ultimately, kids are more likely to be on board with packing if they are given more of a say in how it's done. You may want to take the lead on the rest of the house, but let each child be in charge of packing up their own room. Early in the moving process get them to come up with a packing strategy and timeline that they want to follow. Just make sure they actually stick to it and get things done before moving day.
At Square Cow Movers we've helped families actually relax during the moving process with professional packing services. If you prefer to get the family in on the packing action our team can handle the heavy lifting by getting everything loaded up, transported to your new house and unloaded in a jiff.
Give us a call for more information or use the online form to get a moving quote!
Original Source: https://squarecowmovers.com/make-packing-fun-kids/