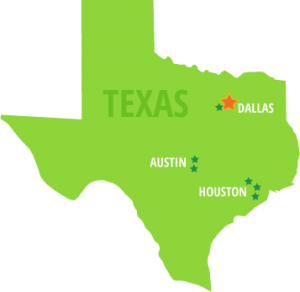 Moving Areas and Surrounding Areas:
Southlake, Grapevine, Coppell, Lewisville, Fort Worth, Flower Mound, Colleyville
Phone
Click to call and schedule a quick and easy in-home estimate!
Team Manager
Andrew Van Hecke
About This Location
Square Cow Movers are proud to provide a full suite of moving services in the Dallas Fort Worth Area. Whether it is venturing through the round a bouts of Southlake, driving down alleyways, or going through the start and stop traffic on HWY 121. Our guys moving in this area are locals familiar with the terrain, the the roads, the weather, the…well, you the get the idea. Square Cow Moovers knows how to move that antique armoire from the 3rd floor of your home down winding stairs. Whether you are just moving down the street or moving across the country, our mission is to provide a safe, stress-less moving experience for you and your loved ones. It is our mission to be your residential movers, commercial movers and/or long-distance moving solution. So, if you need movers in Dallas -Fort Worth area, give us a shout. We won't let you down.
For more information about how awesome we are, check out our transparency and trust policies. Below, please find a complete list of services we offer in this area. We look forward to serving you!
Services Provided
Intra state moving (within TX)
Commercial moving
Loading rental trucks/Storage Vaults
Retirement community moving/packing
Storage needs
Fine Art
Unpacking services
Inner house moves (bedroom suite moved from upstairs to the downstairs)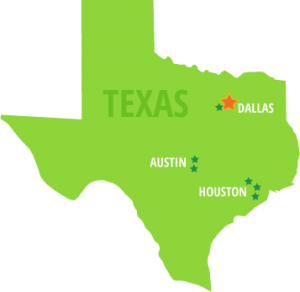 Want an Instant Quote now?
Click Here Have a question? Fill out the form below.
Moving FAQs
Where Can I Get Packing Supplies and Boxes in the Dallas-Fort Worth Area?
Square Cow Movers DFW has all the packing supplies you need! We're more than a moving company – we're your moving resource. Call us today to see what packing supplies and boxes are in stock.
What is the Best Way to Safely Pack Boxes?
Using the box an item came in is always going to be the best option. Reusable, plastic containers are sturdy, durable and green. Those two options are going to be the safest. Two other helpful tips we always share is to pack the boxes full so they are less likely to get crushed, and keep the weight of each box at 50 pounds or less. Most moving boxes will actually have a seal on the bottom that indicates the maximum weight it can hold. See our additional packing tips for more information.
What is the Most Cost Effective Way to Move in DFW?
That largely depends on what you have to move.If you have a large, heavy item like a piano you're better off hiring professionals than risking a DIY move. Getting everything in one truck load can also help you minimize costs. Using free packing boxes is another way to reduce the cost, but they aren't always easy to come by.
Can You Help Out When You Hire a Moving Company?
The best way you can help your moving company is to keep them informed. It doesn't matter if you're moving in Colleyville or Flower Mound, if your movers aren't aware of changes in your schedule it can throw everything off track.
Labeling boxes is also a big help. Make it clear if there are fragile items in the boxes you pack as well as what room they need to go in after the movers unload the truck. Here is our moving checklist and other moving resources to help you be prepared!
What Does Square Cow Movers DFW Help With?
Each mover has their own list of services. Some movers simply show up with a truck then load, transport and unload your things. At Square Cow Movers we're there for you from the beginning, ready to help out in any way we can. We can suggest routes to take through Grapevine to avoid traffic on moving day. Our pro packers can be on location in Coppell to pack up a home when the owners are too busy to handle it. Need to move things into a storage unit in Southlake? We can help with that too. Our consultants can also provide a helpful moving checklist so you can keep things organized.
Which neighborhoods are the fastest growing in the DFW area?
All of DFW is growing! Over the last decade the area between Forth Worth and Dallas has gotten a lot of interest. Fort Worth itself was the third fastest growing city in Texas between 2014 and 2015.