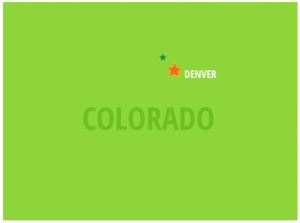 Moving Areas and Surrounding Areas:
Downtown Denver, Parker, Capitol Hill, Englewood, Highlands Ranch, Centennial, Aurora, Littleton, Lakewood, Westminster, Golden, Broomfield, Boulder
Phone
Click to call and schedule a quick and easy in-home estimate!
About This Location
Square Cow Movers is honored to provide a full suite of moving services in Denver and surrounding areas! Whether your are moving to beautiful Highlands Ranch, a downtown Denver high rise, your first home in Aurora or trying out mountain living in Boulder, we have the skills and knowledge to get you there safely. Denver sits at the top of the list when it comes to places to raise your family; safe neighborhoods, awesome shopping, and fantastic schools highlight just a few of the reasons why great folks are moving to the Denver area.
Our movers are locals familiar with the terrain, the roads and the weather. Our experienced drivers smoothly navigate through start and stop traffic downtown or maneuvering the winding Rocky Mountain roads, we know how to move your things safely and efficiently. Whether you are just moving down the street or moving across the country, our mission is to provide a safe, stress-less moving experience for you and your loved ones.
Also, if your business needs an excellent, trustworthy and timely moving solution, Square Cow Movers would love to be your movers! Not only are we your residential movers, we serve as your commercial relocation specialist as well.
If you need a movers in Denver, give us a shout. We won't let you down!
Services Provided
Intra state moving (within CO)
Commercial moving
Loading rental trucks/Storage Vaults
Retirement community moving/packing
Storage needs
Fine Art
Unpacking services
Inner house moves (bedroom suite moved from upstairs to the downstairs)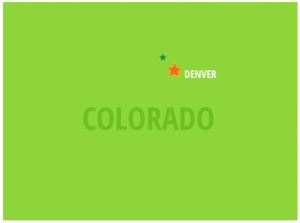 Want an Instant Quote now?
Click Here Have a question? Fill out the form below.
Moving FAQs
What are the best Areas of Denver to Move to?
That's a tough question to answer because there are so many great places to live in the Denver metro. The city itself is fantastic, but it's also surrounded by some amazing suburbs. Centennial is a top spot for families since it has great schools and plenty of housing options. Broomfield is known for having tons of amenities and parks. Littleton is the perfect spot for anyone that loves to be involved in their community since the town has lots of public events.
If you don't mind living a little farther away from the center of Denver Boulder is another popular area to consider. It's small but chic, giving city dwellers another option.
What Can't You Bring in to Colorado When Moving?
Most people don't realize that moving out of state might mean some of their plants will have to stay behind. Read here for more information on plants that can't cross state lines. If you are moving an exotic animal you may need to check local regulations as every area has their own sets of rules. Also note the Colorado State Forest Service urges everyone to not bring firewood into or out of the state to help control pest infestations.
What Should I Pack First When Moving Out?
It's always easiest to start with the things you don't currently need or use. For example, the bed linens in a spare bedroom.Just remember to label all of the boxes as you go so the moving company knows what's inside and where it needs to go in your new home.
How Do I Change My Address in Colorado?
It doesn't matter if you're moving to Highlands Ranch, Golden or Westminster -all address changes are handled by the USPS. You can go to your nearest post office and pick up a change of address packet or change your address online.
Who Do I Need to Tell When I Move to a New State, City or Location?
Even if you're just moving a few miles from downtown Denver to Lakewood there are a number of people who need to know you've changed your address. In addition to family, friends and work, you also need to inform:
Banks
Lenders
DMV
Utility companies
Home alarm company
Auto insurance provider
Homeowners or renters insurance company
How Can I Move Large Items Such as Pool Tables or Pianos?
That's easy – let our moving bovines do the moving for you! We provide both piano moving and pool table moving. We'll take our time to properly dissemble things, if needed, before loading it up on the truck. Your piano or pool table will be secured during transport and then carefully unloaded before being put back together and moved into place.