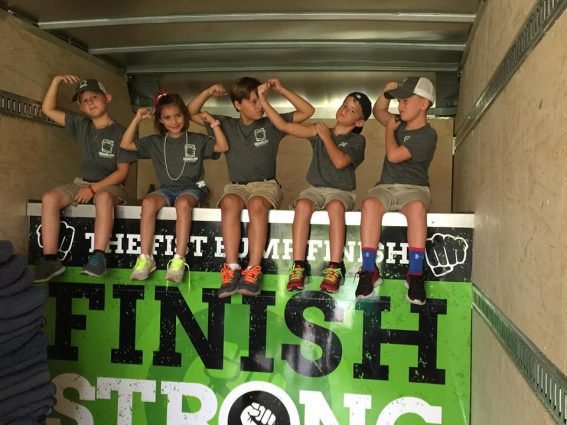 2016 has been a wonderful and a busy year for our herd! We are fortunate to count among the top events of 2016: expansions to a new city and a new state, building a 40,000 square foot headquarters and warehouse, making a difference through "Mooving with a Mission" and so much more.  The crucial component of our continued success and growth is our clients!  We are grateful for every single word-of-mouth recommendation to friends, neighbors and family members.  Our clients are the real MVPs, thank you for helping us accomplish all these amazing things this year!
Dallas Expansion
In January we started off the year strong by announcing, "it's official. The moving bovines of Square Cow Movers have expanded to DFW".  Our Dallas expansion meant that we now have locations in three major Texas cities: Austin, Houston and Dallas!
Inspect It, Protect It, Respect It Initiative 
In order to be the best in the business we must always keep improving and believe that we can do better by being more mindful and thoughtful.  Our Inspect It, Protect it, Respect It initiative demonstrates our commitment to cultivating a culture of respect. Herd leader, Wade Lombard, explained how this mindset has the ability to leak into every facet of our business.
Denver, Colorado Expansion
Our expansion to Denver, Colorado was extremely significant for us because it represented our first out-of-state location!  Despite our growth, we firmly believe that our commitment to serving others will ensure our success.
New Headquarters + Warehouse
With two major expansions, the ability to build a new 40,000+ square foot headquarters and warehouse this year has been icing on the cake! Our new facility will enable us to better serve our clients by offering storage solutions.  We are grateful for our new building, clients, friends, family and our herd.
Mooving with a Mission – Susan G. Komen Office Move & Breast Cancer Awareness Month
We have been so greatly blessed that we want to use our resources, talents and influence to help others! Breast Cancer Awareness and research are near and dear to us because Breast Cancer is a disease our family members have fought.  Helping to raise awareness and funds for research has been exceedingly rewarding, we also loved moving the Susan G. Komen Austin branch free of charge!
Moving Voting Machines for Election Day in San Antonio
How do voting machines make it to polling places? By Square Cow Moovers trucks, of course!  We were honored to deliver voting machines for the third year in a row to schools, churches and community centers across San Antonio (and we even got featured on the news).
Austin Fast 50 (Again)
Square Cow Moovers was honored to earn a spot on the Austin Business Journal's Fast 50 (the fastest growing companies in central Texas), again!
Wade Lombard Speaks at Yelp Coast-to-Coast
Wade Lombard represented Square Cow Moovers in November as part of the Advisor Alliance and spoke at Yelp Coast-to-Coast, a summit for top-rated business leaders!
We are so incredibly blessed and blown away at where we find ourselves today.  Thank you to everyone who has helped us get here!
Original Source: https://squarecowmovers.com/year-review-highlights-2016-square-cow-movers/