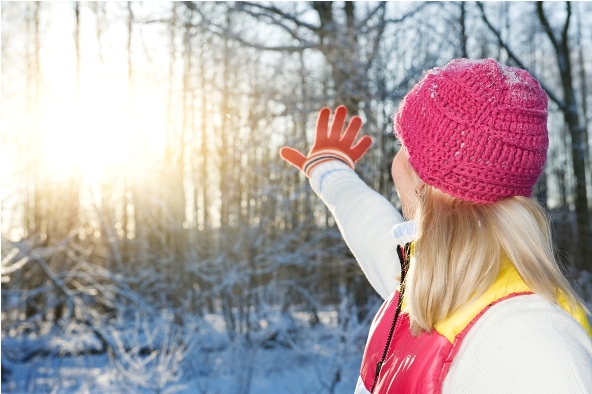 Who wouldn't want to move to a warmer state?  There is a reason it is a cliché to retire to sunny Florida.  In a similar manner, many flock to the warmth of California to chase their dreams.  Now people are eyeing southern states, like Texas, to pursue new opportunities and escape cold winters. While you may not get to experience a white Christmas, you probably won't miss digging your car out of the snow or battling frigid temperatures just to go about your daily life and tasks.
Winter in Your Old State
When moving to a warmer state, there are a few things you may want to leave behind like: snowboards, skis, ski boots, ski poles and helmets.   Even if you have intentions of returning to your old state to visit family and friends and maybe hit the slops, don't worry about keeping your gear.  The hassle of moving your gear, hauling it to and from the airport and checking it is enough to make us want to give up skiing for the rest of our lives. However, there is a better solution.
The next time you go vacation in the mountains, just rent! Ski and snowboarding gear can be rented for a relatively low price.  If you are a more experienced skier or snowboarder and prefer a specific brand or style, don't fret.  Ski and snowboard rental places also carry gear for advanced skiers and snowboarders.  They also have some of the newest items you can demo. People that ski frequently are now forgoing the hassle of hauling ski gear by renting the latest equipment so they can demo and try out the latest things. It's time to slough off all your ski gear, snowboarding equipment and heavy boots and coats.  Give it to a neighbor or sell it on Craig's List, you won't want to have the headache of moving it or storing it in your new home.
Other seasonal items that you can probably safely leave behind: snow shovels and snow blowers.  Some of the smaller equipment like an ice scraper, you may want to keep. Even though your new state is warmer you may experience occasional icing or even a freak snow storm.
Winter in Your New State
One caveat: when you are experiencing colder than normal weather in your new state, be prepared for inexperienced drivers on the roads and shutdowns like school closings and cancelled activities.  Your home state may be able to operate normally under 5 feet of snow and tons of ice, but warmer states typically do not have the infrastructure like a squad of snow plows to deal with cold weather.  Be patient with others when it does snow or ice in your new state.  Luckily for you, these occasions should be few and far between.
Spring and Summer in Your New State
When moving to a warmer state, you may not be used to the higher temperatures you will experience in the spring and summer.  If you are going to be renting or purchasing an older home, make sure your air conditioning system will be in good working order.
One thing that warmer states tend to have that colder states don't is more bugs and creepy crawlies.  In your old state the cold freezes and temperatures kept bug populations at bay, in a warmer state there may be more "wildlife" of the tiny variety than you are used to.  You may want to try and familiarize yourself with some of the local insects so you can tell the difference between a helpful and a potentially harmful bug.
During the summer, attics can become very hot.  If you stored excess items in your basement or are moving from a state with a more temperate climate, you may not want to count on your attic to store everything. The heat can melt plastic and ruin some mementos. Don't store things like photographs, DVDs, CDs, candles, wood or fabrics in your attic. This might be extra incentive to pare down your belongings or you may want to consider renting a storage unit.
Living in a warmer state has it's challenges, but we think you will enjoy the weather!  Welcome home!
Original source: https://squarecowmovers.com/what-you-need-to-know-when-moving-to-a-warmer-state/