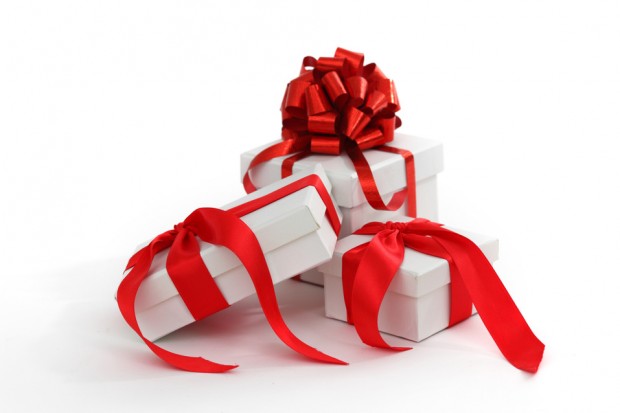 Now that the holidays are drawing near your gift list is probably growing faster than a pre-weaned calf. If you plan to travel this poses a few logistical challenges – namely, how to get your gifts to their final destination.
Our cows have mastered packing services, but transporting gifts goes beyond safely packaging everything up. Shipping companies are running overtime during the holidays, checking bags is more expensive than ever and beautiful gift wrapping can get demolished in transit. Want to make sure your thoughtful gifts get where they need to be in one piece? The tips below will save you a lot of stress and hassle so you can focus on enjoying gift giving this holiday season.
Buy Online and Ship Gifts to the Holiday Destination
Cyber Monday is a lifesaver for holiday travelers. Buying gifts online and shipping them to your holiday destination comes with all sorts of benefits. First and foremost, you don't have to worry about transporting the gift yourself since it's already done for you. Second, the gift will already be boxed up and ready to be wrapped. If you don't feel like wrapping things up yourself many online stores offer giftwrapping services for an additional charge.
Ship Store-bought Gifts Together
If you've already done your holiday shopping offline the easiest and most affordable option is shipping everything together. UPS, FedEx and SendMyBag.com are just a few shipping companies that can transport everything at once to minimize the cost and make tracking super simple.
Pack Your Clothes in a Carry On and Your Gifts in a Checked Bag
Some gifts can be easily tucked away in your carry on, but just one bulky present could take up your entire bag. Then there's the issue of prohibited items that you can't take with you through the security checkpoint. The simpler solution for people traveling by plane is to pack as many clothes and personal items into your carry on as possible and put the presents in a large, checked suitcase. This will also ensure that you have room for all the presents you'll be taking back home.
The exception is any gift that is expensive. Lost bags and items are rare, but it is still a possibility. The airlines each have their own policy, however they can't be held responsible for damaged items and their liability for lost luggage is usually capped at about $3,400. If you do take gifts with you while flying, check to see if the destination airport or airline offers complimentary giftwrapping. In the past San Diego International Airport and Chicago O'Hare International Airport were two of the locations that have offered this service to travelers.
Ask Family Members and Friends for Small Gifts
Traveling home after the holidays can become a hassle if you receive large gifts that don't fit in your suitcase. Fill friends and family members in on your travel arrangements and ask that they stick to small gifts that you know you can bring back. Gift cards are always a good go-to for holiday travelers.
Avoid Edible Gifts
Fine wines, chocolates and holiday specialties all make fantastic gifts, but they require a lot more work to safely transport. The TSA has a whole slew of restrictions on anything liquid, including foods. Plus, there are no guarantees that edible gifts will arrive ready to eat.
We don't ship packages, but Square Cow Movers does specialize in helping people move in Central Texas. Our team can help you handle all the packing, loading, and unloading so you can focus on getting your gifts where they need to be this holiday season.
Original Source: https://squarecowmovers.com/top-tips-for-transporting-holiday-gifts/