Sellers have to think of real estate like a competition. To win you have to attract the most buyers and get as many through your door as quickly as possible. Your home will be judged against everything else that's competing on the market.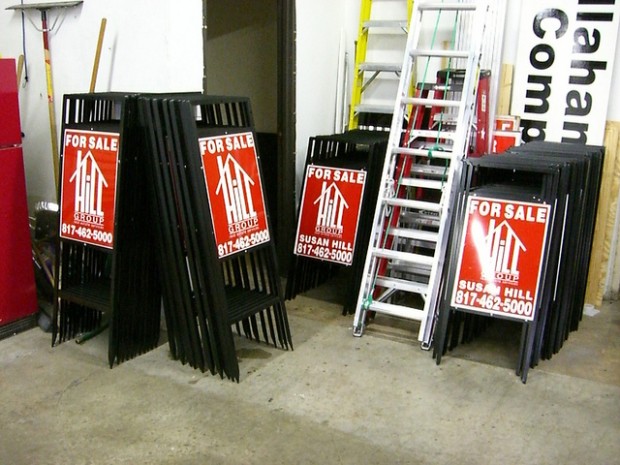 If you want the biggest advantage and the best change at a winning offer you need to get your house in shape before you start the race.
Spruce Up the Curb Appeal
First impressions are everything in real estate. When a buyer pulls up in front of your house you want to wow them rather than make them reconsider the home before they've even gotten inside.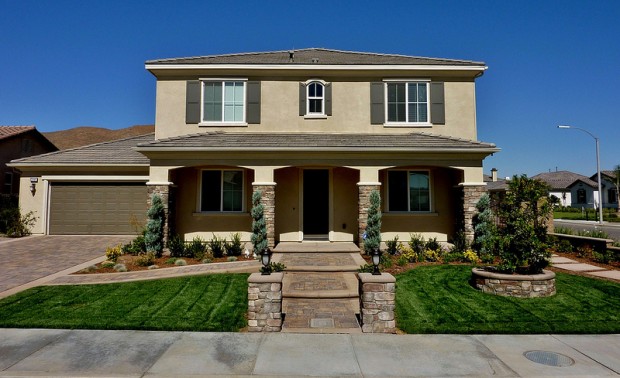 Keep the grass mowed, trim shrubbery, weed the yard and plant some colorful flowers near the entrance. Speaking of the entrance, clear out any clutter that's around the front door. Sweep off the steps and lay out a fresh welcome mat. If you want to go the extra mile throw a coat of fresh paint on the door or replace it with a shiny new one that fits the style of your exterior.
Fix Anything That Clearly Needs Repair
If it's clear that something needs to be repaired, then go ahead and repair it. Oftentimes simple fixes cost less than what buyers think it will or what they'll knock off their offer because a repair needs to be made. Obvious repairs will also make buyers question how well the home has been maintained. Things worth repairing or replacing include:
Leaky faucets
Burnt out light bulbs
Stained carpet
Loose hinges on cabinets
Grout gaps
Roof leaks (these will turn up in an inspection and cause some buyers to balk)
Holes in the wall (small ones can be taken care of with inexpensive patch kits)
A Fresh Coat of Paint Goes a Long Way
As far as return on investment you can't get any better than a gallon of paint. It's time to repaint if:
Paint has been scuffed off, marred or marked on
A patch has been made
The color has faded
The color is bright, garish, outlandish, patterned, etc.
Paint is a way for individuals to express themselves and make their house, their own. The problem is you're trying to sell your home. Other people won't have the same taste and lots of buyers hesitate to move on a house simply because of the paint. It's much safer to paint the walls a more neutral color that will appeal to the majority of buyers.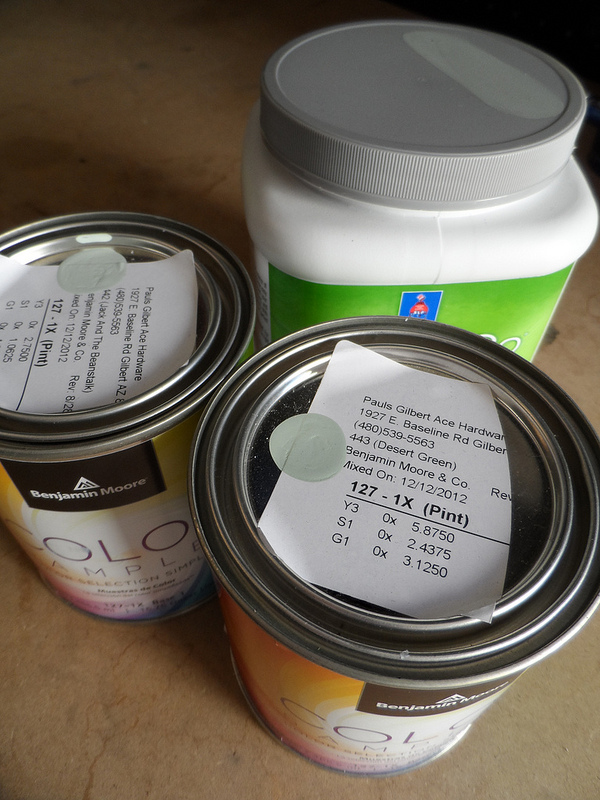 Also turn your attention to the ceiling. See any old water spots from past leaks? These definitely need to be painted over with a matching shade in a flat finish so potential buyers don't question whether or not there's a current leak or hidden damage.
Bathroom Fixtures and Faucets
If your fixtures are outdated it's time to replace them with more modern ones. If you're on a tight budget then put all your resources into the master bath. Fixtures and faucets are relatively low cost ways to instantly update an area of the home that the buyer will be spending a lot of time in.
All the fixes above are fairly inexpensive and have a high return on investment. If you are short on time and/or money these are the things you want to focus on before putting your home on the market. And, if you need help moving, you can always give Square Cow Movers a call.
Image Sources: flickr.com/photos/allsignsandtint/; flickr.com/photos/pacwestpools/; flickr.com/photos/bynyclq/
Original Source: squarecowmovers.com/top-fixes-to-make-before-putting-your-home-on-the-market