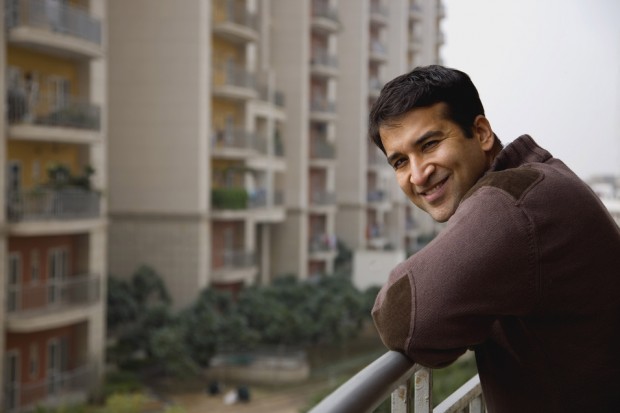 Sometimes you have to make a move, and you can't get out to scout apartments before staking a claim. So what should you do to increase your odds of getting a good place? Use these tips on how to search for an apartment remotely to find one that's a good fit.
Get a Feel for the Area Virtually
Location is going to be the biggest factor in finding a place that's suitable for you and your family. But how do you figure that out when you aren't there? Modern day technology has made it easier to find out what locals think about an area, discover the attributes that make a neighborhood stand out and even get a look at things when you're miles away.
Google Street View
You've probably seen the Google cars with their huge camera strapped to the top. Those cameras are taking 360 degrees shots of the surrounding area. They haven't covered the whole country yet, but when you search for an address in Google maps there's a good chance you can use the Google Street View tool to virtually stroll down the street and see what the neighborhood looks like.
Yelp
The premier review site is a good way of finding reviews for a specific apartment complex. In addition to the reviews that show up on the complex company page, down at the bottom there is also a link to reviews that aren't currently recommended. For the most part Yelp doesn't display them because the reviews come from users that aren't very active, but some are filtered for looking a little too suspicious. It's worth the time to take a look at these reviews as well.
Real Estate Agent or Apartment Locator Websites and Blogs
Even if you aren't buying a house, real estate agent or apartment locator websites, like Everything Austin Apartments, have great resources that tell you a lot about the area. Some even have descriptions of various neighborhoods and what makes them unique.
City-Data.com
If you've identified a few interesting neighborhoods you can then use the forums at City-Data.com to read descriptions from people who live in the area. People tend to be brutally honest about what they think, but keep in mind it's mostly just opinions.
School Websites
If you have kids you'll definitely want to pick a location that is close to your school of choice. To figure out which school that is, go to the school district website. There they should list out every school in the district and link to their individual websites. The websites will give you an idea of the atmosphere, curriculum, performance and teachers that are at the school.
Get Local Assistance
Once you've done your legwork online, it may be beneficial to get help from someone you know that currently lives in your new city. A few people resources to tap include:
Friends and Family
Your family and friends are going to be a trusted resource, particularly if they've seen your current home and have firsthand knowledge of your lifestyle. It's best to first narrow it down to about three apartments that you are most interested in, then ask if they mind going by to check it out for you. Ask if they can also take pictures of any features or problems that they encounter.
Real Estate Professionals
In addition to helping people buy and sell homes, some real estate agents also help with leases. A few even specialize in helping renters find the right home. If you don't know anyone in the area reach out to an agent to see if they can find the right apartment based on the neighborhoods that interest you most and the amenities you need.
Your Work
Relocating within your company? Check to see if your company helps with relocation services. If so, apartment finders may be part of the package. At the very least someone in the HR department should be able to provide suggestions on neighborhoods and complexes to consider that are near your new office.
PRO TIP: It's best to look for apartments that offer short term leasing. Signing a six-month lease will allow you enough time to fully explore your new city, and if the apartment doesn't meet your needs you won't be stuck for an extended period of time.
No matter which apartment you choose, if you're moving in Central Texas Square Cow Movers can make the whole process a lot less stressful. We've helped hundreds of people move into apartments in Austin, Houston and the surrounding areas. Give us a call to learn more about our moving services or fill out our online form for an instant moving quote!
Original Source: https://squarecowmovers.com/tips-for-renting-an-apartment-sight-unseen-in-a-new-city/