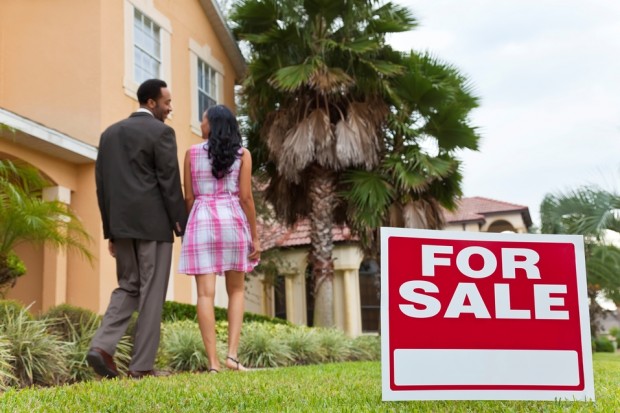 First-time home buyers will want to approach this big step with caution. Here are a few tips for first-time home buyers.
-If you are unsure if you can afford that house, try it out first!  If your monthly mortgage payments will be more than your current rent, attempt to live with those higher living expenses for a few months.  Every month after you pay your rent, save the extra amount that your total mortgage would be and see if you can comfortably live on the rest.  As an added bonus, you will have extra savings toward a down payment.
-Get a 2nd opinion.  Getting a second loan offer amount and mortgage rate from a second loan officer is a no-brainer.  Yes, you will have to submit the paperwork twice, but the loan officer will not charge you.  This way you can see if the mortgage rate you are being offered is competitive.
-Always get a home inspection.  You never know what problems could be lurking in the structure or foundation of your house.  This fair, independent assessment from a third party will let you know if you really are getting a good deal.  If there is something major that needs to be fixed within the next year, like a new roof, you may have to pay more sooner than you think.
-Don't spend every last dollar on the down payment.  As expensive as it is buying a home for the first time, you will need even more than you think.  When you rent the responsibility falls to the landlord, but when you buy a house, you have the responsibility.  Busted water heater? Broken garage door? The expenses for the materials and repair services will be coming out of your wallet. Make sure you have extra money on hand to handle these incidental costs of owning a home.
-The extras.  When you rent and live in an apartment or small town home,  you may not already own things like tools or a lawn mower that go in a  garage.  There will always be new expenses when you move into a home for the first time. Perhaps you didn't have a second bathroom before, so you will need to buy a new set of bathroom rugs, etc.
-Don't fall in love with the first house.  It can be hard to walk away from a house that you love, but tour or look at a few homes before you make that decision.
-Property Taxes.  Depending on what state you live in, you also need to calculate property taxes into the expense of owning a home.  Find out the property tax rates for the different areas you are looking in and don't forget to add those into your monthly budget.
-The 25-30% rule.  Generally the amount that you pay for your living expenses should not exceed 25-30% of your total income. Don't buy a house that eats up more than 30% of your monthly income!
Happy house hunting!
Original Source: https://squarecowmovers.com/tips-for-first-time-home-buyers/