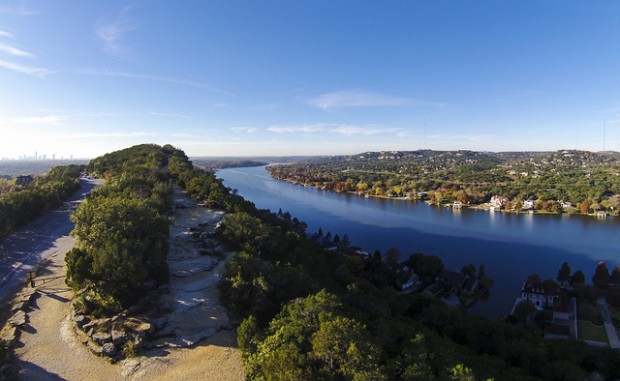 The community known as the West Lake Hills is easily one of the most desirable areas to in live around Austin, TX. Located just west of downtown Austin, West Lake Hills is a convenient six miles from the city center, but it's wrapped in peaceful natural surroundings that makes it seem worlds away. Let's take a look at what it's like to live in this hill country community.
The History of the Westlake Community
In 1953 West Lake Hills was founded and incorporated as its own independent village in Travis County. In the 1960s the residents were able to raise enough funds to get a fire engine and fire safety equipment for the community, which was a big step towards developing the area. West Lake Hills was slow to take off, but in the 1970s and 80s the development quickly grew. The homes that were being built were large sprawling estates, something the area is still known for today.
The population that lives in the four square miles that make up West Lake Hills has steadily grown since 1960 when a mere 719 people called it home. From the onset emphasis was put on maintaining the beauty of the natural surroundings. Like all of Austin, many residents of West Lake past and present lead green lifestyles and focus on making their homes as energy efficient as possible.
One of the biggest draws for families looking to move up to a home in West Lake has long been the schools. All nine schools in the Eanes Independent School District are rated as exemplary making them some of the best in the Austin area.
Westlake Today and Tomorrow
Today there are many reasons to fall in love with this hill country community. The city has grown to include more than 1,100 homes and 200 businesses. The population has swelled to over 3,200 people, many of which are married couples with children under the age of 18 years old.
As mentioned above, the quality of the educational system is second to none in West Lake Hills. This isn't surprising considering that nearly 83% of the general adult population has a bachelor's degree or higher.
According to City-Data.com the median home value in West Lake Hills is $692,622, which is well above the median in the state of Texas. Despite the recession home sales have remained largely unchanged between 2008 and 2013 signaling that demand for the area is as strong as ever. However, it is worth noting that building permits for West Lake have dropped off since 2006, with the exception of 2010, which saw a resurgence in building.
Planning a move to West Lake Hills? Square Cow Movers is experienced in making moves within the hill country community for both families and businesses. Just give us a call and we'll handle all the logistics.
Image Source: flickr.com/photos/75062596@N00/11216708564
Original Source: https://squarecowmovers.com/the-past-and-development-of-the-westlake-community-in-austin-tx/