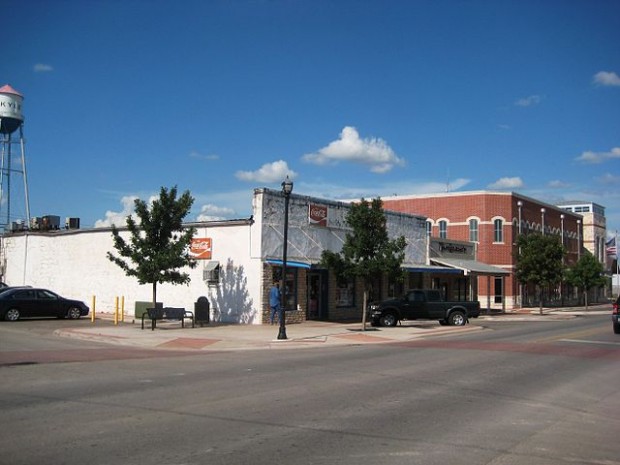 Want to live close to downtown Austin, but don't want to be right in the thick of things? Kyle, TX is about a half hour drive from the capital city and has a healthy population of around 30,000 people. This is a significant increase from its 2000 population of just 5,000. So, what has prompted so many people to move to Kyle, TX? Keep reading to find out!
The Essentials About Living in Kyle, TX
Property Taxes
Due to budget shortfalls, Kyle has had to increase the property tax rate since 2011. However, they are still relatively low. The property tax rate for fiscal year 2014-2015 is $0.5383 per $100 of assessed value.
County
Hayes County
Average Home Cost
Homes are much more affordable in Kyle than many other suburbs of Austin. The median home price ranges from $150,000 to $170,000 depending on the source used.
Top Neighborhoods in the Area
Woodlands Park
Amberwood
Kensington Trails
Plum Creek
Bunton Creek
Southlake Ranch
Four Seasons Farm
Shopping Centers
Like other cities located on the I-35 corridor, Kyle has a number of national chain stores along the highway. But the selection is growing fast. Right now there are 3.5 million square foot of retail space in development. Current shopping hot spots include Kyle Marketplace, The Village at Kyle and Kyle Crossing.
Schools and Education
The Hayes County Independent School District serves Kyle, TX as well as its next door neighbor Buda. There are 13 elementary schools, 5 middle schools and 4 elementary schools within HCISD.
Kyle's location also affords many higher education opportunities. Within a short drive there are five major universities/colleges:
St. Edwards University
Austin Community College
University of Texas
Huston-Tillotson University
Texas State
Employment
At just 3.5%, Kyle has one of the lowest unemployment rates in Texas, which is saying a lot. The investments that the city has made in bringing in more commercial growth and the jobs that come along with it are clearly paying off.
So Why Kyle?
Right now Kyle is the fifth fastest growing city in the Austin metro. The city experienced a somewhat unexpected surge of new residents between 2000 and 2010 as Austin attracted people from all around the country. The city planners admittedly weren't totally prepared, but now with new city management and regulations Kyle is poised to keep growing.
Kyle Economic Development is the group charged with helping the city to manage the amazing amount of growth. Dozens of commercial building permits are being issued each year, which is by design. Many people moved to Kyle in the early 2000s, but there wasn't a balance of business. Now the city is actively bringing in more commercial ventures that are taking the tax burden off of homeowners and providing more amenities.
The low housing cost has been a huge draw for many people, so city officials want to do what they can to keep the cost of homeownership reasonably low. At the height of development the city approved 1,199 new building permits in 2011 alone. Today, developers are still constructing new homes, which give buyers plenty of options for houses that are modern and in good condition.
Job opportunities are another reason that people want to call Kyle home. Not only are there a growing number of jobs within the city, there are also ample opportunities within a 30-minute or so commute. Austin, San Marcos, Buda and New Braunfels are all options for job seekers in Kyle.
Planning on moving to Kyle, TX? Give Square Cow Movers a call. We have an office right there in Kyle, and we are helping people as well as businesses move everyday.
Image Source: commons.wikimedia.org/wiki/File:Kyle_Texas.JPG
Original Source: https://squarecowmovers.com/the-essentials-for-living-in-kyle-tx/