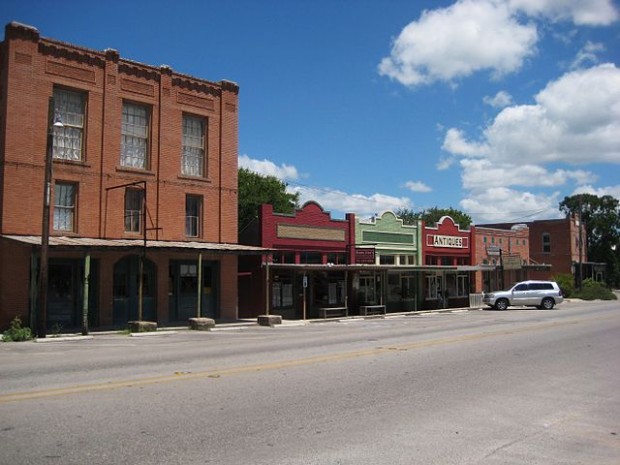 Not long ago Buda was a relatively non-descript, small city on the outskirts of Austin, TX. Most of the suburban expansion was happening north of the city, so Buda wasn't on many people's radars. In recent years all that has changed.
Keep reading to discover why people are moving to Buda and what's happening in the city right now.
The Essentials About Living in Buda, TX
Property Taxes
This is a big factor for businesses and homeowners. As Mr. Williams noted Buda has, "the lowest city property tax rate along I-35 from Jarrell to San Antonio." In 2014 the property tax rate was $0.2978.
County
Hayes County
Average Home Cost:
Sources put the median home price anywhere from $184,000 to just over $192,000. This can vary considerably depending on whether you are east or west of I-35 and whether you buy a brand new home or a resale.
Top Neighborhoods in the Area
Downtown
Shadow Creek
Sunfield
Stonefield
Meadows at Buda
Elliott Ranch
Bradfield Village
Cullen Country
Shopping Centers
Cabela's helped to put Buda on the shopping map, but there are a lot of other places to spend some money. The city caters to small, independent shops as well as mid-sized businesses. If you get off the beaten path (I-35) you'll find the vibrant, historic downtown of Buda. There you will find a number of mom-and-pop shops, local eateries and neat one-of-a-kind stores.
Schools and Education
The Hayes County Independent School District serves both Buda and Kyle, TX. There are 13 elementary schools, 5 middle schools and 4 high schools.
There are also ample higher education opportunities. Due to Buda's location residents are right next door to St. Edwards University and branches of Austin Community College. University of Texas, Huston-Tillotson University and Texas State are all within a short drive as well.
Employment
The unemployment rate is just 3.6% in Buda. Many people work white-collar jobs and commute into Austin. However, the City of Buda is taking steps to keep generating more jobs within the city limits.
So Why Buda?
The Austin Business Journal, Community Impact Newspaper, Sperling's Best Places – everyone is talking about Buda these days. Why? Because more people want to live there. As traffic has increased and the city center has been improved, more and more people want to be closer to downtown Austin.
The problem is, not everyone can afford one of the shiny new condos downtown. Areas like Buda that are a little further out are still only about a 20-minute drive of Austin, and the price point is far different. Buda City Manager Kenneth Williams noted in a recent interview that there is currently a lot of residential development happening in Buda, giving buyers plenty of opportunities to buy new homes for well under $200,000.
The other desirable feature about Buda is how the city is handling the current surge in population. Today, Buda has a population of about 12,000, but it's one of the fastest growing cities in Texas and is the fastest growing city in the Austin metro area. To put it in perspective, the city population has grown by 39% since 2010. Currently reports are putting the 2040 population at anywhere between 39,000 and 80,000 depending on how land is annexed. The city planners have done an amazing job of projecting growth and responsibly planning for it. So much so, that numerous local news sources have lauded the city planners on a job well done. The city is also remaining completely transparent by putting resources like the Buda Downtown Master Plan online for anyone to read.
A key part of the plan is to maintain the history and character of the city so that it doesn't become a run-of-the-mill suburb. That is why the city is actively helping small businesses relocate to Buda, rather than just catering to large corporations that wouldn't mind buying up the large, open tracts of land. However, the city does plan to balance residential and commercial growth in hopes of offering residents more employment opportunities right there in Buda.
If you plan to move to Buda, TX give Square Cow Movers a call. Our South Austin office is conveniently located a short distance from Buda, and our movers are very knowledgeable about the area.
Image Source: en.wikipedia.org/wiki/Buda,_Texas
Original Source: https://squarecowmovers.com/the-essentials-for-living-in-buda-tx/