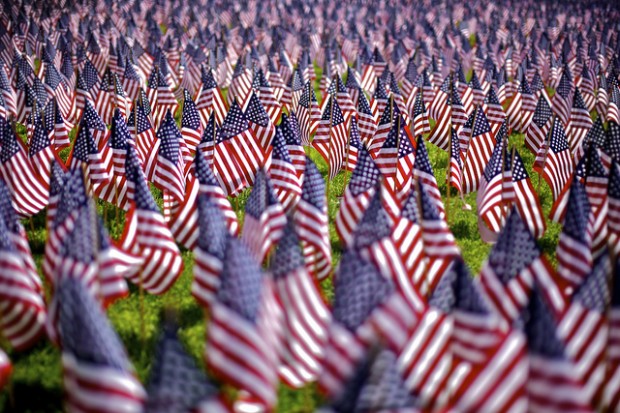 Memorial Day marks the unofficial start of summer and is a great holiday that helps to extend a weekend filled with (hopefully) good weather, fun, food, family and friends.  However, Memorial Day is more than just a day off from work.  The origins of Memorial Day can be traced back to the years following the Civil War.  During the Civil War more Americans died on American soil than any other war.  In the aftermath of the Civil War, many families were missing fathers, brothers, husbands and sons, American families felt a need to commemorate the deaths of these military service members in some way.  The North and South celebrated different remembrance and decorations days until World War I.  Civil War soldiers were primarily honored before World War I.  It would take an international war to help unify American remembrance and decoration days and to expand these days to include all U.S. military members who had died in service of their country.  Memorial Day became an official federal holiday in 1971.
Here are some ways you can celebrate Memorial Day in Texas!
Austin
-The Bob Bullock Texas State History Museum will be showing the film "D-Day 3D: Normandy 1944 at the IMAX Theatre.  June 6 is the 70th anniversary of this pivotal WWII event.  For more information: http://www.thestoryoftexas.com/d-day
-Red Fest will be occurring over Memorial Day weekend at the Circuit of the Americas. Red Fest is three days of comedy, music, reality TV stars and outdoor fun. For more information: http://redfest.com/
-During Memorial Day weekend you can catch a free showing of Shakespeare's "As You Like It" at Zilker Park.  This will be the 30th anniversary of the Free Shakespeare in the Park event.  For more information: http://austinshakespeare.org/drupal/index2.php?q=node/728
Houston Area
-The city of The Woodlands will be hosting a Memorial Day event at Town Green Park complete with fireworks, live music and activities.  For more information: http://www.thewoodlandscvb.com/pages/TWCVBEvents/MemorialDayEvent/tabid/92/Default.aspx
-Kingwood Free Kids Fest will feature games, rides, activities. live music, crafts, pony rides, bounce houses, bungee jumps, water slides, rock wall climbing, obstacle courses and more  on the Sunday before Memorial Day in Kingwood, Texas. For more information: http://www.freekidsfest.com/
While you are out there having some fun this Memorial Day weekend, please take a moment to remember those who gave their lives in service of our country.  This day is especially important to the families whose members paid the ultimate price for our freedom, but Memorial Day should be an important day of remembrance for all Americans.
Image Source: flickr.com/photos/vjeran_pavic/7275226530/

Original Source: