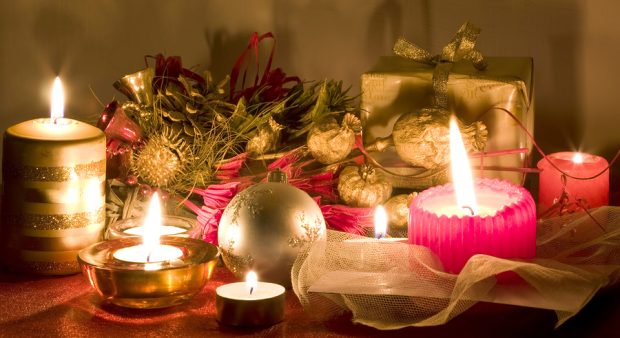 You've been preparing for and enjoying the holiday season for so long you've almost forgotten that everything will need to be stored away again soon. But what about all the new baubles and decorations that were bought this year? Where are you going to put those?
Turns out seasoned holiday décor gurus have found a lot of places to tuck away their decorations. Some spots are common (garage) while others more surprising (kitchen).
No matter where you store your holiday décor it's important to have the right packing supplies for the job. Holiday décor packing supplies to have handy include:
Tissue paper
Acid-free paper (great for heirloom ornaments)
Bubble wrap
Plastic containers
Ornament containers
Tape
Marker
Labels
Wine boxes
Hangers
Hatboxes
Newspaper
Let's take a look at where you can store your holiday decorations so they're easy to access and there's no concern over damage.
Under the Bed
Short on storage space? Have beds in your house? Is there space under those beds? Then you've just found yourself a spot for some of your holiday decorations.
This is a good spot for decorations that need climate control, like wax candles. It's also perfect for shallow ornament containers and flat containers that hold rolls of wrapping paper and accessories.
In a Closet
If you have extra closet space in your home, we're jealous. You have the perfect place for some of your more delicate holiday decorations. The closet is the storage spot of choice for special decorations and heirlooms that are irreplaceable. Some storage ideas include:
A standing hamper is a great storage container for rolls of wrapping paper.
Wreaths can be covered in plastic and hung on the back of the closet wall.
Costumes, sweaters and even table clothes can be hung in the closet.
Over the door shoe holders can keep wrapping supplies like bows, tape and ribbons contained.
In the Attic
In most homes the attic is the storage area for things that almost never see the light of day. So, in other words it's a good place to park your holiday decorations.
One handy piece of advice for attic storage – don't pack boxes and bins too full. Since you'll likely be pulling things down from overhead and out of tight spaces lighter containers will be easier to manage.
In the Basement
At the opposite end of the house is another spot for holiday decorations. If you have a basement this is a great place for decorations that are bulky. However, one thing to watch out for in the basement is moisture. You might need to use a humidifier to keep the moisture regulated during certain times of the year.
The basement is a good spot for artificial trees since you can keep them standing upright. You can also hang plastic wrapped wreaths and garland from beams in the basement.
In the Kitchen
Are you one of the many people who has an odd little cabinet over the fridge or stove? What about that corner cabinet with extra space in the back? This is a perfect location for your holiday plates and table settings.
In the Garage
The garage is a popular spot for holiday decorations, particularly outdoor displays. The decorations are out of the way, but still easy to get out and put up. It also offers some protection from the elements, however climate control can be an issue if you live in an area with extreme temperatures.
The garage is an excellent spot for artificial trees that are covered in plastic and other decorations that aren't sensitive to the heat. Some crafty homeowners have increased their storage space by mounting racks to the ceiling over the garage door.
In a Storage Facility
If you've collected your fair share of holiday decorations over the years or you need extra space in general, a storage unit is a good option. It's a great solution for all seasonal items that you only need for a short time during the year. You can pick everything up at the beginning of the holiday season, then pack it back in to reserve your storage space at home.
Live in Central Texas? Then you can store your holiday décor at Square Cow Mover's new Austin storage facility. Our team can help you un-deck the halls with ease so you can relax after the busy holiday season.
Original Source: https://squarecowmovers.com/store-holiday-decorations/