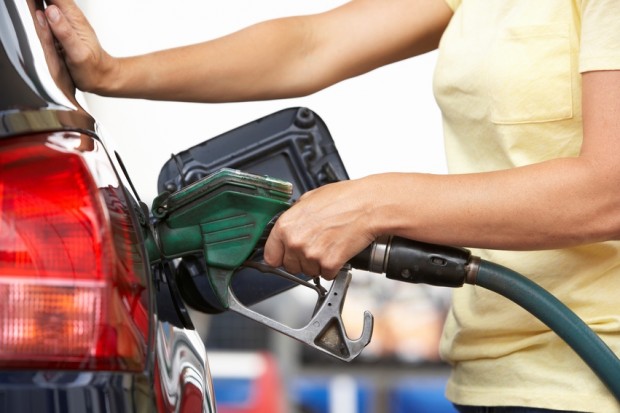 For professional movers the cost of gas is a big deal. To keep our costs and rates as low as possible we always pay attention to what makes prices fluctuate and where to find the best price per gallon. Want to learn the mover's secrets to finding cheap gas? Then keep on reading!
The Factors That Affect Gas Prices
The price of a gallon of gas isn't an arbitrary thing that's determined by the stations. The U.S. Energy Information Administration has a good breakdown of what all gets factored into determining the price of gas. At the top of the list is the cost of crude oil. Crude oil is the stuff that actually comes out of the ground and currently accounts for 68% of the cost of gas. In addition to the cost of actually extracting crude oil, global demand for it also plays a significant role in the price. In the last 14 years the demand has skyrocketed, which is the main reason why the average gas prices have jumped up by a dollar in the last couple years.
The other components of gas price include:
Federal and state taxes – 12% of the cost
Refining process and profits – 11% of the cost
Distributing and marketing – 9% of the cost
Best Gas Prices? There's an App for That!
App developers know that people are on the look out for the cheapest fuel possible. Today there are a number of apps designed specifically for finding the best price per gallon based on your location. Apps like GasBuddy use GPS tracking to automatically provide updates on the cheapest gas prices nearby, or you can use the app to manually look up prices when it's time to refuel. With one of these gas-finding apps you'll take the guesswork out of getting the best price per gallon.
Head Off the Main Highway
Gas stations that are right on a main thoroughfare tend to have prices that are higher. They know that people making long trips aren't usually going to venture off the highway, but if you want the best prices that's where you've got to go. Even if you're unfamiliar with an area, an app like the one mentioned above can provide directions right to a nearby station with lower prices that's just off the beaten path.
Avoid Getting Gas as You Head Out of Town
On a related note, stations that are at the edge of town also have slightly inflated prices. They are banking on travelers that don't think to refuel until they're headed out of town and aren't going to turn around to find cheaper gas. Set an alarm reminding yourself to fuel up before heading out to avoid getting gouged at the gas pump before a big trip.
Don't Look in Affluent Areas
In the ritzier part of town everything tends to be more expensive, including the gas. Oftentimes, areas that are considered to be lower income or suburban will actually have the best prices on gas.
Focus on Grocery Stores and Wholesale Locations
Some types of businesses aren't as concerned with making all their profits at the pump like a gas station. Grocery stores and wholesale businesses like Costco will sometimes sell gas at cost or for a loss in hopes of making profit off of shoppers in the store.
Take Advantage of Coupons and Discounts
Like any other commodity, many stations offer coupons and discounts that can be used to reduce the cost of gas. These coupons can be found on grocery receipts, online, in the mail, etc. If your credit card offers discounts or rewards this is another way of saving at the pump.
Buy Gas on Tuesday Through Thursday
Gas prices fluctuate on a daily basis, and during the weekends the gas prices tend to inch upwards. The best time to buy is Tuesday afternoon, Wednesday or Thursday morning before 10am.
If you have a move in Austin or the Houston area coming up you can save on gas by hiring Square Cow Movers to transport everything for you. We can help you save time, hassle and money by getting everything moved all at once. Call or fill out the online form for a custom moving quote!
Original Source: https://squarecowmovers.com/secrets-of-a-professional-mover-tips-to-finding-the-cheapest-gas/