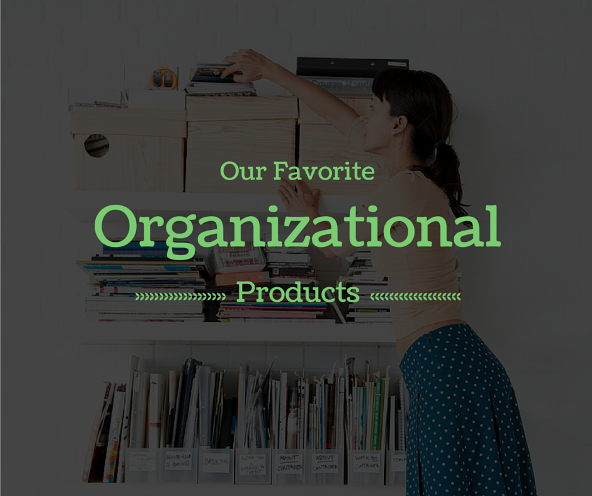 Efficient moving is all about organization. It's a fact that our professional Texas movers fully understand. Over the years we've seen and used countless products that are designed to make organization easier. In this post, we're giving readers a look at some of the most effective organization products we've discovered and why we love them so much.
Just as the name suggests, this handy organizer can turn any drawer from a junk pile to a segmented, super organized space. These can also make moving a breeze because you can remove the organizer and wrap it in cellophane to keep everything in place.
Peg Boards and Drawer Organizers
Extremely versatile, yet simple – that's the perfect description for peg boards and peg drawer organizers. The organizers can be used in drawers or in cabinets to keep things like plates organized. The holes in the bottom of the base allow you to move pegs around as needed and reconfigure things within seconds. You can even place the organizer in a box to keep items in place while they're being moved from one location to the next.
Wall Organizers
Making the best use of your space couldn't be easier with a wall organizer. These products are affixed to the walls and have slots where the handles of tools can be clipped into place. One of our favorite wall organizers is made by Anybest and includes hooks for hanging additional items. These organizers work well in garages, pantries and utility rooms.
Wooden Shoe Cubby
A sturdy shoe cubby keeps footwear protected and organized at the same time. When you're moving just flip it over on its backside and stack it securely with the other boxes. Wooden cubbies can also be used to store other loose items along with shoes.
Standard Binder
The 3-ring binders you used as a kid in school work wonders as an organizational tool. Anytime you get a new appliance, electronic or piece of furniture, put the manual into the binder. That way everything is organized in one place, and you know where to find information if you need to disassemble or move an item. You can also create a binder with copies of medical records, I.D.s, etc. so that vital information can be accessed at a moment's notice.
Space Saver Bags
Space saver bags have been a longtime favorite of anyone who has lots of stuff and not enough space. They are very simple in design – a plastic bag that can be sealed with an opening for a vacuum nozzle. The vacuum sucks the air out of the bag, shrinking it to a fraction of its original size. It's the perfect solution for moving and storing clothes, blankets, towels, etc.
Bucket Caddies
Gardeners and DIYers will love this smart and simple organizational tool. Bucket caddies are like tool belts that fit around standard 5-gallon buckets. The cloth caddie has a number of pockets that hold a variety of tools and knickknacks so that your bucket can hold whatever you're working with. When you're on the move you can store things in the bucket as well as the caddie so they don't have to be boxed up.
Cord Labelers
There's nothing worse than a mess of cords that all look the same. Breaking things down and getting them back up and running is a lot easier if you use cord labels. One of our favorite cord labeling options is Kableflags.
Want to keep things organized while you move? Then let Square Cow Movers handle the moving logistics for you! Our moving consultants can help you get everything lined up before the big day and with our professional packing services, everything will be boxed up and unpacked in an efficient, organized fashion.
Original source: https://squarecowmovers.com/our-favorite-organizational-products/