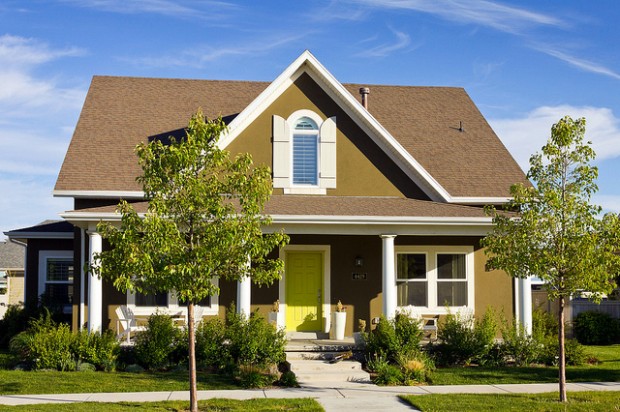 Last post we highlighted some of the top suburbs north of Dallas, and now we're turning our attention to areas inside the city limits. These are some of the most popular neighborhoods in North Dallas that have become hot spots for homebuyers.
Lochwood
If you're interested in Northeast Dallas Lochwood is a neighborhood worth checking out. Lochwood is known for its affordable mid-century modern homes and having the feel of an old timely type of neighborhood. There are a lot of local hangouts and destinations that you can bike to, and White Rock Lake is a short drive away.
Jan Mar
This neighborhood is an urban dwelling nature lover's paradise. It's one of the few areas within the city where you'll see a surprising array of wildlife around its many creeks and greenbelts. Jan Mar was developed in the 1950s and has had plenty of time to mature, but it hasn't expanded much. There are still only about 200 homes in the neighborhood.
Bent Tree
Bent Tree has a lot to offer homeowners that take pride in keeping a large manicured lawn and well maintained home. It's relatively exclusive with 632 homes, which may account for its impressive level of safety. The HOA stays active organizing community events and preserving the integrity of the overall appeal of Bent Tree.
Prestonwood
Prestonwood is a very livable neighborhood, and The Dallas Morning News even proved it with statistical data last year. The quiet, easy atmosphere of the area that's still an easy commute to most of Dallas was part of the reason it ranked as the #1 neighborhood in the study. However, it's the people within the neighborhood that make it what it is. Many residents are active members of various civic groups that work to make Prestonwood a highly desirable place to live.
The Northwood Hills
If safety and security are your top priorities The Northwood Hills is the perfect haven. It has a decidedly country club feel to it with mature landscaping and sizeable 3,000-5,000 square foot homes on many of the properties. It's right in the heart of North Dallas, but it still provides a rural, laidback type of lifestyle that is surprising for its urban location.
Lake Highlands
If you want to be in the sought after Richardson school district but still have a Dallas address Lake Highlands could be a great fit. The location offers the best of both worlds for commuting to Richardson, Plano or downtown Dallas making it a desirable neighborhood for both families and young professionals. It's also known for its unique landscape that includes rolling hills and a multitude of large live oak and pecan trees.
Interested in moving into one of these popular neighborhoods this spring or summer? Then give Square Cow Movers a call! We're helping homeowners all over North Dallas get situated into their new neighborhoods.
Image Source: flickr.com/photos/21202433@N08/7166045132
Original Source: https://squarecowmovers.com/north-dallas-part-2-neighborhoods-in-north-dallas/