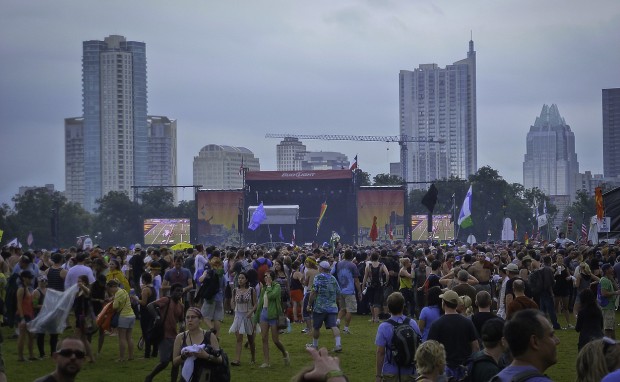 Downtown Austin is busy on a regular day. Business is booming, and like many large metros the city center has become the place to live, work and play. In fact, it's been estimated that 45 people a day are moving into the city limits.
Add on top of that tens of thousands of visitors in town for the ACL music festival and you've got a lot things working against you during a move downtown. But don't get long in the face, partner. Square Cow Movers is going to fill you in on how to get through a downtown move during ACL or any other day.
Road Closures
During ACL there are going to be road closures. While most of them aren't right in the epicenter, they do limit access to downtown areas around Zilker Park. The road closures during ACL are:
Barton Springs Road at Robert E. Lee
MoPac Frontage at Columbus Drive
Stratford Drive at Nature Center Drive
All this brings up a good point for downtown moving in Austin. Know your route inside and out. Don't wait until moving day to bring it up on Google maps. Scout it out and drive the route beforehand to make sure there isn't going to be road construction, one-way streets or traffic that's going to hold you up.
Thousands of Visitors
The US Census Bureau estimates that as of 2012 Austin has 842,592 residents. Last year 75,000 people went to ACL. Granted about half of those were locals and this year ACL is broken up into two weekends, but there will be many more people out and about downtown.
To skirt the masses schedule your move while ACL is underway. Everything kicks off at 11am each day of ACL so consider scheduling things for 12pm and later.
When there's not a major event going on the best days to move downtown are Saturday or Sunday. During the weekend most of the offices won't be up and running so it will be easier to get around. But don't wait until the afternoon when more people will be relaxing at the bars and eateries.
High Rise Hindrances
Most of the downtown residences are housed in high rises. This creates a whole new set of moving logistics of its own from parking to getting boxes up tens of stories into your new home. If you're moving into a condo check out our post on how to move out of an Austin high rise condo. Much of the advice applies to moving in as well.
Square Cow Movers has a lot of experience moving people in and out of downtown Austin in all sorts of situations. We've built up relationships with plenty of condo management companies, which greatly improves the ease of the move, and we're always looking for opportunities to create new relationships. Just give us a call and we can go over all your downtown move details.
Image Source: farm9.staticflickr.com/8185/8103830027_8a3500e1b6_o.jpg