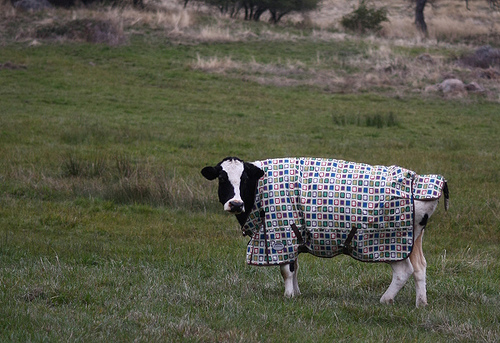 August is a time for moving for both families and college students. In August we witness a great exodus of college-bound students heading to the dorms, (hopefully) ready for a year of studying. Whether you will be carting your kid to college for the first time or sending off a "seasoned veteran" for another academic year, here are the things every dorm room needs:
Power Strip – Most dorms not built in recent years never seem to have enough outlets for all the electronics, especially if your student will be sharing a room. With the advent of ipods, ipads, iphones, kindles and computers, packing a power strip will save you a trip back to the store later.
Microwaveable Measuring Cup – A measuring cup that is microwaveable will do double duty in a dorm room. Ramen Noodles, Mac n' Cheese, and anything that is easily microwaved is the normal fare of college students. A measuring cup big enough to eat out of will save your student from doing extra dishes and will also help to measure ingredients when necessary.
Washable Blanket or Lightweight Quilt – A fleece or easily washable blanket is a great addition to any dorm room. During football season a blanket will keep your college student warm while huddled on the bleachers he cheers on his alma mater. In warmer weather the blanket becomes the perfect seat for a picnic or outdoor campus event. During late night study sessions or while watching a movie with dorm mates, your student can easily wrap her blanket around herself and pad down the hall to her friend's room. On a cold night the quilt will come in handy as an extra comforter.
3M Tape – Most colleges have rules about permanently hanging or affixing objects, pictures or posters to the walls. At the end of the academic year the school doesn't want to have to fix hundreds of walls full of holes and nails. However, due to space constraints or simply trying to make a dorm more aesthetically pleasing, attaching something to the wall cannot always be avoided. If the object you are trying to hang isn't too heavy, you can use 3M tape without damaging the wall.
Mirror – Your student may have to share a bathroom with the entire hall or even a few suitemates. A dorm room mirror will enable your student to comb his hair or fix her make up in a less crowded and in demand space.
Air Freshner / Febreeze – We hope your student doesn't end up with a smelly roommate, but it never hurts to be prepared. You never know if a roommate will only do laundry once a month or once a semester. From personal experience we know that everyone doesn't appreciate the scent of eau d'bovine. Candles are not allowed in dorms because an unattended or forgotten flame is a dangerous fire hazard. Some Febreeze will help freshen up the room, especially if some cute coeds are coming over…
What must-have item will you send your student to college with? Tell us!