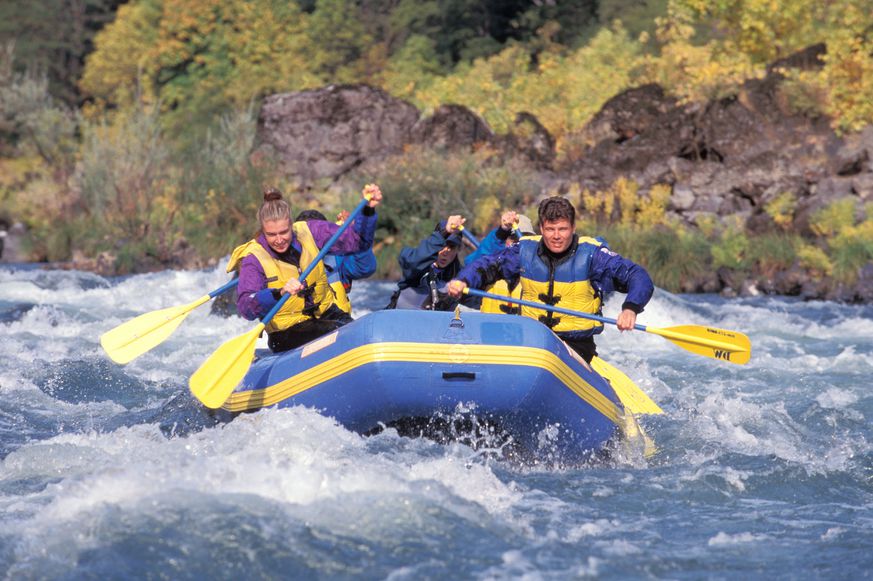 Moving into a new home is common during the summer, but businesses are also relocating and opening up new locations. This gives businesses a unique opportunity to take advantage of the summer season when kids are out for school, families are vacationing and people are enjoying the outdoors.
After helping countless businesses make successful summer moves, our creative cows have come up with a few ideas that can turn a relocation into a seasonal marketing extravaganza.
Make Sure Your Location Information is Updated Online
It should come as no surprise to learn that most people look up a business location online before going to the store. One of the first things you have to do before opening shop is update your information online.
Make sure the location and phone number are updated on:
Your website
Your social accounts
Review sites like Yelp
Better Business Bureau
Industry Organizations
Google+ Local Page
Basically anywhere your business information is listed online (yeah, Google pulls the info from everywhere)
It's also a good idea to send out an email to your contact list if you're an existing business that's relocating. Repeat customers that have already visited your old location probably won't check online before heading your way.
Organize a Block Party Bar-B-Que
Maybe it's because we're from Texas, but we think a bar-b-que is always a good idea. Organizing a block party with your neighboring retailers and offices will give you the opportunity to become acquainted and promote all of your businesses.
Pick a time block that works for all of the businesses and find a common outdoor space to set up a pit and some seating. Decide what each business will provide and work together to create a cohesive marketing plan for promoting the event.
Give Away a Summer Getaway
Get the word out about your new location by offering people a chance to win a free summer vacation. Put together a promotion that gives away a vacation just for signing up online or visiting your store in person.
Now you're probably thinking that if you had extra money for a vacation you'd be taking one yourself, but the beauty of this idea is you can do it for next to nothing. Find other businesses that are willing to provide free accommodations, food and entertainment in exchange for the free publicity. Lots of big businesses do cross-promotional events like this all the time because in the end everyone benefits.
Host Summer Camps
Kids of all ages love camps. Summer is a great time to host "camps" where people can use your products, learn a new skill or come enjoy your new facilities. Big box home improvement stores have this concept nailed down with their short demos and how-to seminars. Market your promotional events as camps to capitalize on the summer season.
Get a Booth at a Local Market
If you are new to the area or just launched your first location get the word out by participating in community events. During the summer there are farmer's markets every weekend, festivals are in full swing and cities hold free events for the public where businesses can be the sponsors.
Create a Summer Events Calendar to Give Away
Help build brand awareness among all of your new customers with a free summer events calendar. It will take a little research up front, but this is a giveaway item people will actually use. By adding your logo, name and new location to each page people will remember where they got the calendar.
You can once again partner with other businesses and organizations to promote their summer events and share the cost of the printing. Include the months of June through September and aim to add at least 10 events for every month.
There's a lot to get done when you're moving a business during the summer and trying to promote the new location. Let Square Cow Movers take the moving duties off your hands with our packing, unpacking and transport services!
Original Source: https://squarecowmovers.com/marketing-tips-businesses-opening-relocating-summer/