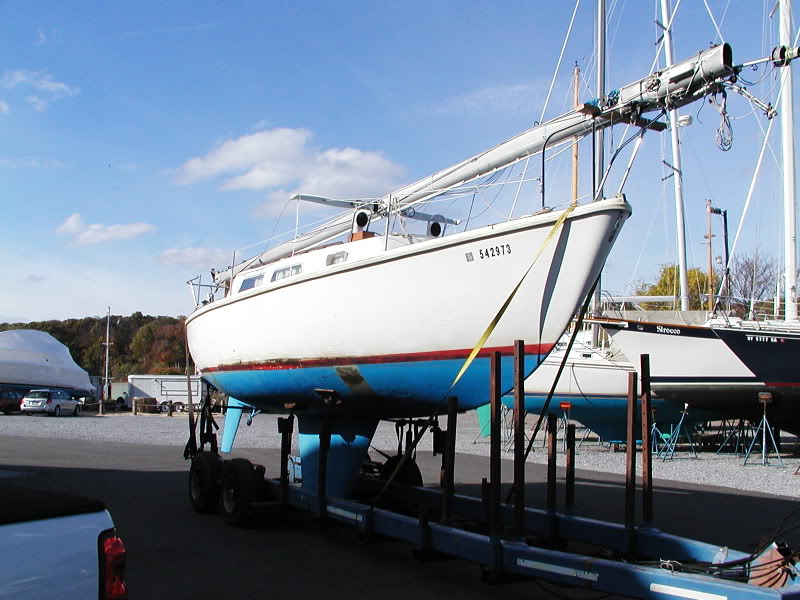 We cows tend to stick to dry land, but summers in central Texas can get pretty darn hot. That's when there's only one escape – the water.
If you have a boat, whether it's stored at the docks or on a trailer, moving it more than across town can prove to be a bit of a challenge. Don't worry maties – we Texas movers know a thing or two about moving a boat.
Trailered Boats
Even if you normally trailer your boat to the lake yourself you may find that pulling it out of state is another story. You'll need to take extra precautions to prepare your boat for the trip.
What To Do Before the Move
Drain the gas from the tank. You can either go for a joy ride or drain it manually. Personally, we think taking one last trip before the move is a lot more enjoyable.
Drain all the water and pull the plug when you're done. In addition to the bilge check for water in pumps, water systems and the AC unit if you have one.
Disconnect all cabling. This means any electrical connections like the battery, speakers, etc.
Clear everything out of the boat. This will ensure that nothing flies out in transit or causes damage moving around, and it will make the boat lighter. This includes removing parts of the boat like seats, windshields, ladders, etc.
Take down protruding obstructions like antennas or biminis.
Securely latch all doors.
Check with your boat insurance company about moving coverage.
Additional Steps for Boats Kept on the Water
Is your boat on the water full-time? If so, here are a few other things you'll have to take care of in addition to the steps above.
What To Do Before the Move
Reserve a lift and/or trailer to get the boat out of the water. Most boat moving companies will provide this service in addition to the transport. For very large boats a crane or submersible carrier might be necessary.
Clean the boat thoroughly and scrape off any aquatic life that's hitching a ride like invasive zebra mussels.
Line up a place to dock the boat once it gets to the new city.
Special Considerations for Sailboats
If you're moving a sailboat here are some more special considerations that have to be made.
Is your boat made of wood?
Wood boats can have weak points. Because of this you may need to use a custom cradle when taking it out of the water and transporting it.
Do you need to hire a rigger to decommission and breakdown the sailboat?
When you're transporting a sailboat over land it's highly advised that the mast be taken down. If you're not experienced with decommissioning the boat the rigger can take care of the entire process.
Can it be sailed to its final destination?
Sailboats that are on the coast or on a river may have this option. That way you'll avoid the cost of decommissioning the boat and setting it back up. However, if you have to hire a captain and it's a journey that will take more than a week or two sailing the boat could end up being more expensive. If you have the time and can do it yourself you'll save some money and have a great adventure.
When you're shopping around for boat moving quotes keep in mind that the transport will be based on length, weight and the distance being traveled. Also, the move is just one part of the overall costs. There are also potential fees for hauling it out of the water, decommissioning the boat, hauling it to its new location and rigging everything back up.
Original Source: https://squarecowmovers.com/making-a-big-move-with-a-boat
Image Source: tommays, sailnet.com