Alpharetta Moving Experts Square Cow Movers
.
Over the Moon MOOving Service with Our Alpharetta Moving Company
Being one of the best cities to raise a family in means we see Alpharetta clients moving from apartments to new homes to universities all the time. Following the incredible life paths of our community members is a staple of our dedicated local moves. Between the rich IT scene fueling our economy to the traditional sports and outdoor activities around our green spaces, we have the team you need for a safe, reliable, and smooth moving experience.
We understand even the most laid-back citizens of Alpharetta, Georgia can feel some stress when it comes time to make a move. We do everything we can to provide a stress-free situation as possible. Our Alpharetta movers have the muscle to handle large old homes and to manage the various apartments around the city. Whether you live near any of the 750 acres of parkland Alpharetta has to offer or are right downtown and have a local restaurant you are excited to try, we have you covered for exceptional moving services.
Tuesday
8:00 AM - 7:00 PM
Wednesday
8:00 AM - 7:00 PM
Thursday
8:00 AM - 7:00 PM
Saturday
8:00 AM - 5:00 PM
Want added peace of mind the next time you need to hire professional Alpharetta movers? Our team at Square Cow Moovers has put together transparent and trust policies that ensure you get all the required information about how we run our herd.
Our Atlanta Moving Company Services
Residential Moving
Our local Alpharetta movers have years of experience providing seamless and easy residential moving services around the city. We are happy to work with you to create a comprehensive moving plan that ensures all your items are securely packed before our trucks hit the road. Whether you are moving a few blocks down the street or to a different part of the city, our team at Square Cow Moovers has you covered.
Commercial Moving
With a growing IT sector and numerous fantastic shops around Alpharetta, we frequently work with clients requiring relocation services for their small businesses. Our expert movers can accommodate any size of business, so your critical supplies and equipment get where they need to be without risking too much downtime for your clients.
Long Distance Moving
Living in Alpharetta is an incredibly heartwarming experience for many residents. However, life can change quickly, and new situations arise that call you out of town or across the country. Our long-distance movers will keep your goods safe and secure, so when it's time to take that new job, get closer to family, or simply experience a new way of life, you'll be well on your way with Square Cow Moovers.
Packing Only Services
Many residents around Alpharetta like to handle the moving process themselves, but need a bit of extra help organizing, packing, and securing their items before heading out. Our team has the knowledge and experience to quickly pack up your office, apartment, or home. We can label boxes and make suggestions on the best way to pack them up, so the only thing left to do is hit the road on your next exciting adventure.
Packing Materials
You don't want to be worried about that precious family heirloom from your grandparent's trip abroad or the many trophies your kiddos have picked up playing sports in the many parks around Alpharetta. Rely on our premium packing materials like boxes, bubble pads, shrink wrap, and more to ensure all your items are safely packed or stored away.
Labor Only
We love serving the many diverse families living in and around Alpharetta. But sometimes you need a quick hand loading and unloading a truck. Whether it is scheduling a time to load up while you're at work or because you have many other boxes to check off your moving To-Do list, we've got you covered. Our team of local professional movers is ready and willing to efficiently move your items in and out of your location.
APARTMENT MOVING SERVICES
From the gorgeous spaces around Big Creek Park to the luxury new developments near the city center, our team at Square Cow Moovers is your best solution for apartment moving in Alpharetta. We have the specialty equipment and local knowledge to get you in and out of your apartment as smoothly as possible.
Why Our Moving Company Loves Alpharetta
It is an absolute pleasure serving clients all over Alpharetta with quick, easy, and reliable moving company services. Between the excellent schools, strong job market, and vibrant shopping scenes of our fair city, this is a highly rewarding community to be a leading business partner in. It warms our hearts to wave hello to our previous clients whenever we are about town and lets us feel connected to the way of life in this beautiful city.
Alpharetta is still a hidden gem most of the world doesn't yet know. Even though it has one of the most vibrant business and cultural hubs, most visitors flock to bigger cities around Georgia. This always surprises us because Alpharetta is well known for welcoming anyone to enjoy the fantastic local stores, eat at the varied diners and restaurants, or go for a game of catch at our stunning outdoor spaces.
Whether you are living in Windward or getting ready for a move to Shepherds Pond, our team can alleviate the stress of making a move while you focus on more important things like adjusting your kiddos, prepping for a new job, or getting ready for a different school. Between the family atmosphere and the comfortable weather all year round, this is a fantastic place for our moving company to call home.
Ready to get
MOO

ving?? Get a

FREE

estimate.
Areas in Alpharetta we serve.
Below is a short list of the incredible local communities Square Cow Moovers services around the greater Alpharetta, GA area. We typically deal with residential and commercial moves about 50 miles from the city center. Local moves are defined as any move inside these zones where the origin and destination are less than 50 miles apart. Our team also offers exceptional long-distance moving rates, so be sure to give us a call if you have any questions!
Alpharetta
Country Club of the South

Atlanta National

Crooked Creek
Windward
Avalon
Harrington Falls
Kimball Farms
Ellard
Chartwell
Williamsburg
Blackberry Ridge
Wallace Woods
Warrenton
Glen Abbey
Nesbit Lakes
Palisades
Broadwell Oaks
Six Hills
Tuxford
Andover North
Berkshire Manor
Bethany Commons
Calumet
Cogburn Walk
Coldridge Forest
Crabapple Chase
Windrose
Selbridge Mill
And more!
I had the opportunity to work with Steve, Korey, and Maleek who are the quite honestly the most respectful, efficient, trustworthy, kind, hardworking movers I have ever had. Moving 5 times in 6 years I have never had such a smooth transition from apartment to

…

apartment. Steve is a phenomenal leader who communicates well with his team and myself and leads by example. Korey and Maleek are incredibly respectful, hardworking, team players who helped get the job done in an efficient and timely manner. Not only would I recommend this moving company to everyone, I would recommend they request Steve, Korey, and Maleek for their move. I cannot express enough how thankful I am to have these 3 men move me. I will be requesting them specifically next time I move.

read more
The cost was appropriate and they were really responsive and professional. I will be booking with them again!
By far the most helpful, professional and courteous movers we have ever worked with. I would highly recommend to anyone that needs help moving. From scheduling to the day of the move, they made every step of the process stress-free. They were so easy to

…

communicate with, worked hard, and were so thorough. I will definitely be using them again!

read more
I've used Square Cow at least half a dozen times over the years and they never disappoint! The crews they send are always polite and professional. They never complain regardless of weather, stairs, heavy items, etc.I just can't say enough about how great

…

the service is. I'm definitely a customer for life! Thank you Square Cow for all you do!

read more
I had the best experience with Square Cow Moovers (Katy) with the help of Refugio, Oscar and Kyle! These guys were friendly, professional, polite and extremely accommodating. They worked efficiently and didn't waste any time getting the job done. I would

…

highly recommend Square Cow Moovers and plan to call for this team for two more moves! Thank you guys and Merry Christmas!

read more
PROFESSIONAL MOVERS WITH SOUTHERN HOSPITALITY
Serving as your local resources for moving in and around Alpharetta

.
Our Alpharetta moving company is well versed in the local traffic, weather, and conditions to ensure a smooth moving experience. We live, work, and play in the areas we service, giving our team way more insight into the best tips and tricks to ensure you get optimal peace of mind whether we pack items up, carry them out, or perform the whole move for you!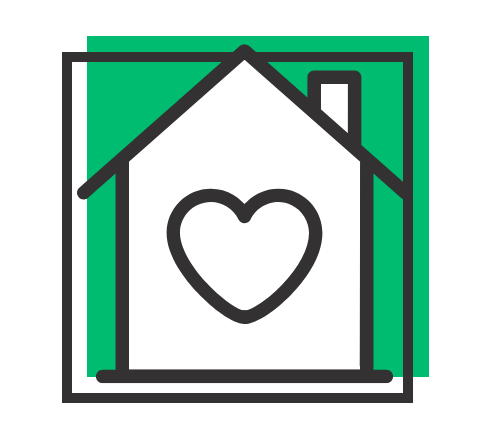 Alpharetta is home to some of the biggest brands and companies in the IT sector, including IBM, Lucent, Verizon, Sun Microsystems, AT&T, and more!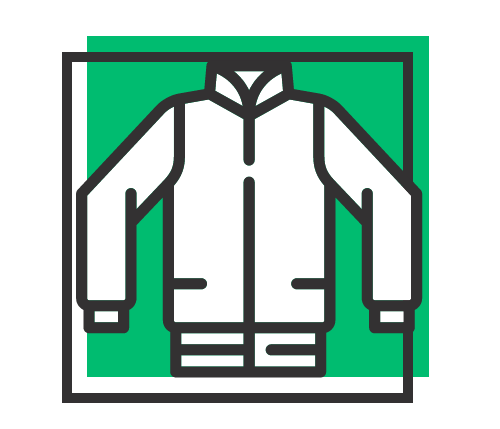 Our city has been named one of the safest and best places to raise a family for years from a wide variety of sources due to our green parks, excellent educational resources, and family-oriented services.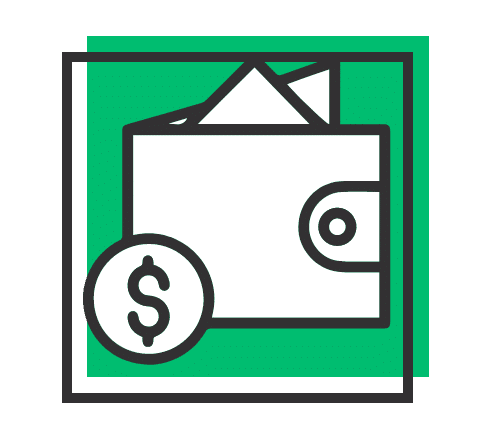 Every year Alpharetta hosts exceptional community events, main street markets, Soldier's Day parades, foot races, and more in and around the Big Creek Greenway.
Ready to get
MOO

ving?? Get a

FREE

estimate.
Stop worrying over how you're going to safely and quickly get your items from point A to B. Leave it all to our expert team of professional movers right here in Alpharetta. We look forward to being your leading resource for moving supplies, heavy lifters, and exceptional customer service that supports the many professionals and families living in the great city of Alpharetta. Let's get started today!
Alpharetta Movers FREQUENTLY ASKED QUESTIONS
We know people can sometimes still need some help, here are some of the questions that are brought to us on a fairly regular basis

.
How much does it cost for the average move in Alpharetta? 
This is a tough question, moving as an average can cost vastly different. At Square Cow we charge by the hour, so if you have an apartment or a large home, we only charge you for the hours that we work.
Is it appropriate to tip movers in Alpharetta? 
Cow Tipping? Sure. While there is no obligation to tip, our hard working crews always appreciate a "job well done" and gratuity helps to send that message.
Will your local Alpharetta moving company pack for me? 
Yes sir/ma'am! We offer hourly packing services, just the same as our moving services. We can help you just pack up your house or help you pack and move!
Is there anything Square Cow will not pack? 
Though our culture is to say YES to what our client needs, there are a few items we aren't allowed to move such as liquids, firearms and ammunition, and loose cash or jelerwy. We are limited to a 500lb maximum on larger items.
Can you provide all the moving supplies I need? 
Heck yes! We offer any packing supplies that a homeowner would need to pack and move. From wardrobe boxes to tv boxes we have got you covered.
How far in advance should I book my Alpharetta move? 
Our availability changes on a daily basis, sometimes there may be room on our schedule for a same day move, please call to check our availability as soon as possible.
5 Checkpoints of a Happy Move

.